Rihanna Joined Kanye West On Stage - And Everyone LOST IT!
24 August 2015, 16:24 | Updated: 24 August 2015, 16:25
Kanye West - Four Five Seconds (feat Rihanna) Live From FYF Fest
03:10
Kanye dominated FYF Fest in LA over the weekend - but the highlight had to be a surprise appearance from a certain Bajan star.
After Frank Ocean bailed on FYF Fest over in the States earlier this year, Kanye swooped in to save the day - and he did it in a VERY big way.
Forget his usual trick of having a rant/tantrum/hissy fit and storming off stage, this time Yeezy REALLY put on a show with a little help from Rihanna.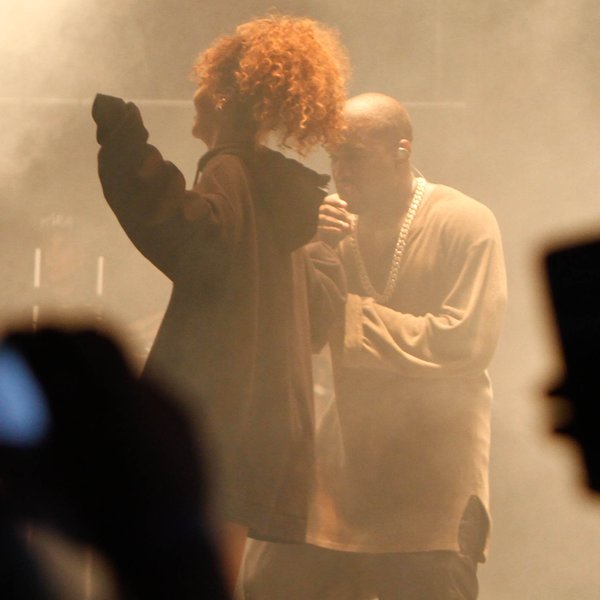 (Pic: Getty)
The move to bring the 'Bitch Better Have My Money' star on stage was totally unplanned and surprised everyone!
Ye spotted Rihanna enjoying 'FourFiveSeconds', their collaboration with Paul McCartney, in the front row of the gig, before dragging her on stage.
Rihanna belted out the chorus to their joint hit, as well as singing to Kanye's 2010 smash 'All Of The Lights.'
You May Also Like