Rihanna Returns To Instagram After Six Months – BadGalRiRi Is Officially Back!
3 November 2014, 09:31 | Updated: 3 November 2014, 16:17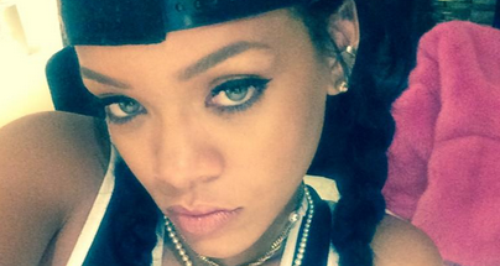 It's been a long six months since we had any of Rihanna's brilliant Instagram posts, but the lady is back on the social network in spectacular style.
When Rihanna left Instagram back in May, nobody thought she would be able to stay away for as long as she did, and the lady is finally back posting sexy selfies after six months.
Yep, on Halloween RiRi decided to switch her Instagram account back on and post an upside-down selfie declaring, "Hellurrr #badgalback", before following it with a series of posts about her rejoining the social network.
Rihanna also posted several snaps and cartoons of her in her Halloween costume – as a sexy Teenage Mutant Ninja Turtle. Not everyone could pull off a shell quite as well as Ms Rihanna!
The Navy will be over the moon to see RiRi back to posting on the site, as she first deleted then restored her account back in May before abandoning it entirely for six months.
We can't wait to see Rihanna back to her Instagram best – we've missed her quotes and her hot-as-hell selfies!
You May Also Like…