Rihanna Reveals Mum Banned Her From Dating During Teen Years
16 January 2014, 10:58 | Updated: 16 January 2014, 11:26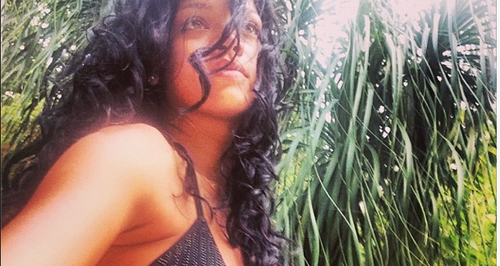 The 'Monster' singer wasn't allowed to go on dates with boys while growing up.
Rihanna has revealed that her mum banned her from dating during her teenage years.
The 'What Now' singer, who is currently enjoying a holiday break out in Brazil, says her mum used to change her mind about when Rihanna was allowed to start dating boys.
"I wasn't allowed to date," Rihanna revealed to Teen Vogue this week. At 13 my mom would tell me, 'You can have a boyfriend when you're 16!'
"'And then at 16 she'd say, 'I never said that, and as a matter of fact, it's 40!'," Rihanna explained.
The Bajan superstar has also been enjoying a brand new Vogue photoshoot out in Brazil this week, and was pictured posing topless on a beach for the pictures.
Rihanna and Shakira's new collaboration 'Can't Remember To Forget You' was unveiled this week.