Rihanna Defends Chris Brown: "He's Not A Monster"
25 February 2013, 09:23
The 'We Found Love' singer opens up on her relationship with the R&B star.
Rihanna has hit out at criticism over her relationship with Chris Brown and defended her former boyfriend saying "he's no monster".
The 'Talk That Talk' star told The Observer magazine that she can see how some people can be quick to judge the male star due to his public outbursts.
"I know it comes off like that, And it doesn't help," she confessed. "For a long time he was really angry.
Defending the reconciliation, she added: "There's so many reasons why I ever reconsidered having him in my life. He's not the monster everyone thinks.
"He's a good person. He has a fantastic heart. He's giving and loving. And he's fun to be around. That's what I love about him - he always makes me laugh."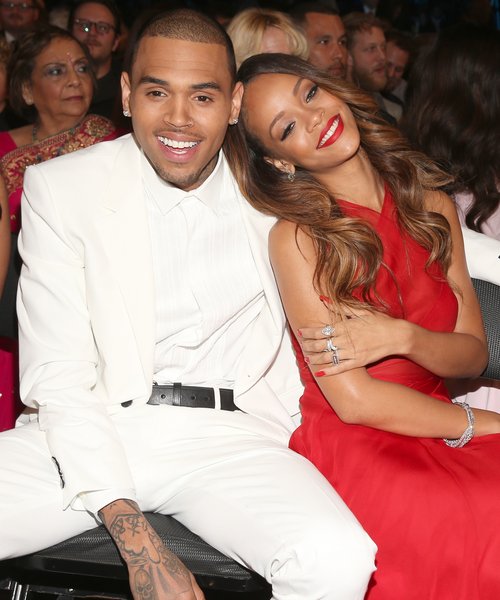 She had previously confirmed the pair were back together during an interview with Rolling Stone magazine in which she said any mistake she makes with the romance is "her mistake" to make.
The pair have most recently been seen enjoying a Hawaiian holiday together over the singer's 25th birthday.
Meanwhile, Rihanna is among the stars who have been taking to Twitter to congratulate Adele on her Best Original Song win at the Oscars last night.