Rihanna To Debut Brand New Song By Prince At The BRITs 2015?
24 February 2015, 10:51 | Updated: 24 February 2015, 13:59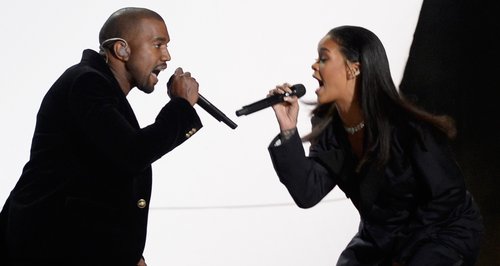 Rumour has it RiRi has been working on a new track with the 'Purple' Rain' star… and will performing at the BRITs this week!
The rumour mill is heating up and Rihanna's #Navy fans are CONVINCED the star will be performing as a surprise act at the BRIT Awards 2015 this week.
The BRITs returns on Wednesday (25th February) and while Rihanna has yet to be officially announced, fans and media outlets are speculating that she may reveal a new collaboration with Prince at the star-studded event.
Rumours have been surfacing this week that Rihanna has a new 'R8' album track written by Prince on the cards, and that this could be the new song she plays at the BRITs, if it does indeed take place.
"Prince is among the most respected songwriters of all time but chooses his collaborators carefully," a source told The Sun this week. "Rihanna is so chuffed he wants to work with her and is considering rushing a performance of the track into the BRITs, she really wants the song to be a single.
And fans on Twitter aren't exactly being quiet about their insider knowledge, doing some serious detective work to find out if Bad Gal RiRi will be at the BRITs.
The Navy point to a tweet, now deleted, by Rihanna's make-up artist Mylah Morales about being in town "for the BRITs', as well as a drum hire company citing the same. What do you think? Could it happen?
Rihanna at the BRITs should be interesting

— Rihsus. (@iDreamRihanna) February 23, 2015
Rihanna is going to the Brits!! Its clearly confirmed!! pic.twitter.com/vgTRGfdilt

— Jodi (@Jodi_Fenty) February 23, 2015
THAT'S IT RIHANNA IS PERFORMING AT THE BRITS IM OFFICIALLY ANNOUNCING IT

— dan (@DanSkelton2312) February 21, 2015
Rihanna is performing twice at the BRITS once alone and again with Mary Chain! pic.twitter.com/K647YzwwNG

— Beyoncé. (@tothebeyhive) February 21, 2015
Yup. Rihanna on BRITs will slay again.

— #R8 (@RihannasBrr) February 23, 2015
Rihanna may be performing a brand new song written by Prince at the Brits on Wednesday!

— FourFiveSeconds (@RyanWiles1) February 23, 2015
Earlier this month rumours first emerged that Rihanna and Kanye West could perform their song 'FourFiveSeconds' at the BRITs.
"BRITs bosses have wanted to get Rihanna for a long time, but they've been waiting for an answer," a source told The Sun. "She has been finalising her album plans and wanted to get the Grammys out of the way before confirming a second performance."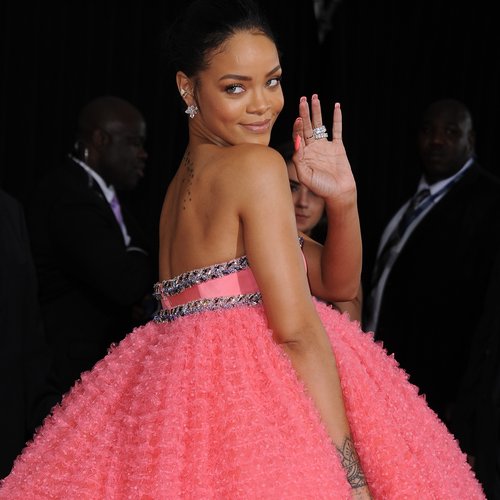 "It looks highly likely that Kanye and Macca will both be unable to make the performance too so she could sing an entirely different song," they added.
However, it looks like Kanye may just be able to make it on the night as a new report from The Sun claims he will stop by as he is in town for an appearance on the Jonathan Ross show. The source claimed, "There's no way Kanye would miss the Brits if he's in London at the time."
"It was a very last-minute decision but if he wants to perform, then organisers will definitely make the changes to accommodate him."
The BRIT Awards 2015 takes place this Wednesday 25th February and will see confirmed performances from stars like Madonna, Ed Sheeran, Sam Smith and Taylor Swift.
You may also like...