PSY's Boston University Roommate Says Singer "Flunked" Class For Musical Dreams?
24 April 2013, 11:15
The 'Gentleman' singer told his friend "just you watch" as he insisted he would be a star.
PSY's old roommate at Boston University has allegedly revealed how the singer used to "flunk everything" and always miss class as he wanted to become a star.
The K-Pop singer became a worldwide sensation last year following the release of 'Gangnam Style' and went on to become the first person to his one billion views on YouTube.
Before finding fame, he was studying business in the US and reportedly spent a lot of his time away from the classroom.
"He missed classes all day long. Flunked everything," revealed an apparent old roommate to the Business Insider.
The unnamed source also told the publication that PSY would always dream of making it big.
"'I will make it! I'm going to be a star! Just you watch!'," is what he would say according to the roommate.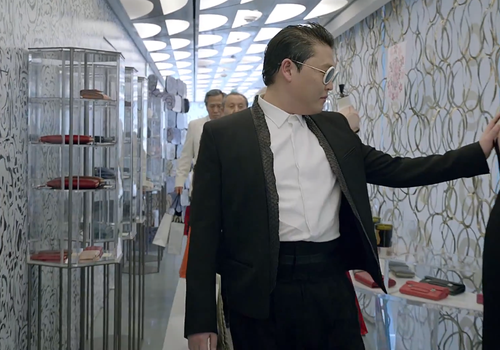 It's also claimed he would also always put on shows at Karaoke bars in the area.
"When we ate and drank he would put on shows at the karaoke spots," added the source.
Meanwhile, PSY returned in 2013 recently with his brand new single 'Gentleman' and the official music video for the track has already had over 200 million views on YouTube.