Pixie Lott Vows Never To Strip Naked For Her Music: "It Would Be Embarrassing!"
10 March 2014, 14:11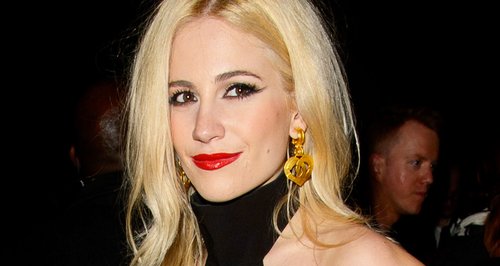 The 'Nasty' singer says she will never go fully nude for her music career.
Pixie Lott has ruled out ever going fully naked for a music video or photoshoot and admits it would be "too far" for her.
The UK singer, who launched new single 'Nasty' this past weekend, says she would find it "embarrassing" to strip off for a photographer.
"I wouldn't go completely naked," Pixie told The Metro this week. "I'm not that kind of person.
"I couldn't do it, it would be too embarrassing," she explained. "Especially the whole body, it would be too far."
Pixie added that, despite seemingly going topless in her 'Nasty' music video, things were not exactly what they seem.
"I know it looks like I'm naked, but I am actually wearing something behind the bag [so] it just gives the illusion!" she added.
Pixie Lott is set to release her self-titled album 'Pixie Lott' on 12th May.