Amy Poehler Runs Up To Strangers Wearing Pitbull Mask And Their Reactions Are Priceless
23 April 2014, 10:16 | Updated: 23 April 2014, 10:20
The Parks And Recreation star pulls a fast prank on some New Yorkers.
Amy Poehler can be seen running up to groups of stranger on the streets of New York wearing a Pitbull mask.
The package was put together by Funny Or Die's Billy On The Street – who accompanies on her fast-paced journey around the Big Apple.
Some of the reactions are hilarious as the confused public suddenly realises what is occurring.
Even the rapper himself tweeted to say how much he loved the video adding: "you tricked me too haha #dale".
It's one of the latest undercover videos following on from Drake's Jimmy Kimmel interview this month where he asked members of the public their opinions of him.
You can watch that footage by clicking on the picture below: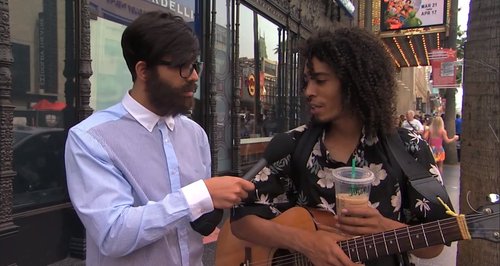 You may also like…