Pharrell Defends Miley Cyrus: "You Have No Idea Who This Girl Is" – Listen
1 March 2014, 06:00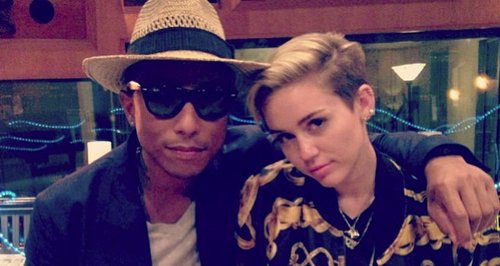 The 'Happy' star praises her "big heart" and said her personality matters more than raunchy pictures on stage.
Pharrell Williams has been speaking to Capital and said that criticism over Miley Cyrus is unjustified.
The 'Get Lucky' man spoke to showbiz reporter Kevin Hughes and claimed that she is big hearted and people have no idea about the real Miley.
Pharrell Defends Miley Cyrus And Talks About Her Big Heart
"She's 21, more talented, more edge and such a big heart that you just would never even imagine," he explained.
Pharrell's also been here before: "The funny thing is, I went on record like a year and a half ago telling everybody 'Yo, ya'll don't know who Miley is'. And everyone looked at me like I was crazy like 'Oh, it's Hannah Montana'.
"And I'm telling you now again, you have no idea who this girl is and what she's about to do."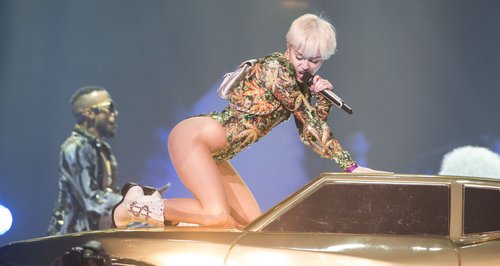 She's hit the headlines once again for her 'Bangerz' world tour with most focusing on her raunchy routines and stage outfits.
"Like to me [it] has way more pertinence and gravitas then like pictures of her showing her stuff," he added.
Meanwhile, Pharrell will release his new album 'G I R L' on Monday (3rd March) – which features a new collaboration with the female star.
He'll also be hoping to win big tomorrow night at the Oscars where his song 'Happy' is up for Best Original Song.
You may also like...