WATCH: Pharrell & Jimmy Fallon Perform As Eighties Hip-Hop Duo Afro & Deziak!
7 April 2015, 10:19 | Updated: 7 April 2015, 14:38
Jimmy & Pharrell's '80s R&B Duo: "Afro & Deziak"
06:20
From the outfits to the cringe-worthy song lyrics, everything about this is perfect.
Pharrell you've NEVER looked so good! Ok, there's a slight chance we might well be joking, but it's all in good humour!
The 'Happy' superstar stopped by The Tonight Show last week where he and host Jimmy Fallon treated us to a HILARIOUS eighties parody performance, becoming hip-hop duo Afro & Deziak!
Hit play on the video above to see Mr. Williams dressed up in a rather fetching shiny pink blazer and hat combination along with a big afro. We're REALLY not sure about Jimmy's fake moustache though!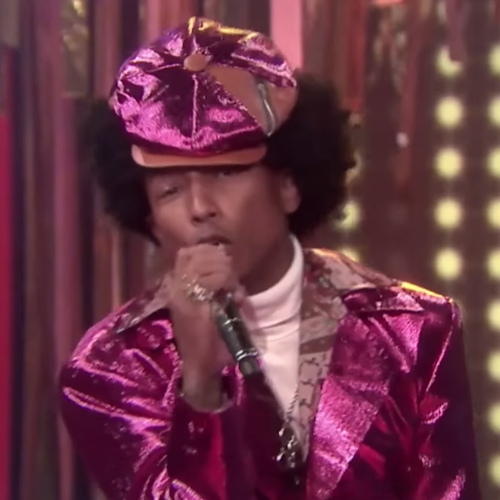 Watch Pharrell Singing 'Happy' At The Capital Summertime Ball Below: