Chris Brown Apologises For Cheating On Karruche Tran In New Song With ZAYN & Usher!
23 February 2016, 11:07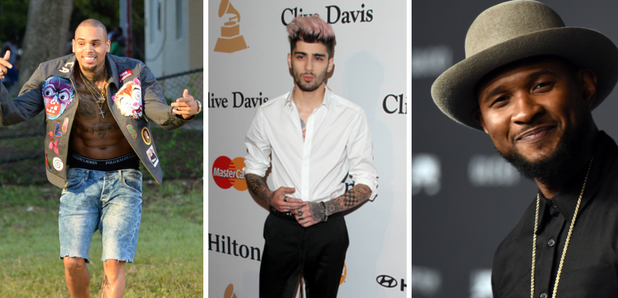 It sounds like Breezy is missing Karrueche, as he name drops her in his new remix of his STEAMY track 'Back To Sleep'.
We were already buzzing for the prospect of a new Chris Brown song featuring ZAYN and Usher... and now the fans are losing it because Chris seems to apologise to his ex, Karrueche Tran, for cheating during their relationship!
In amongst the (filthy AF) lyrics, Chris drops a verse telling her, "Now where you been, it's been a year / Baby I ain't seen you, you know I miss you.
"I know we don't speak no more, but I just wanna tell you I'm sorry. For f***ing 'round with Keisha and MaKayla, for all the Georgia peaches in Decatur, for all these b****es in the elevator.
"I just want you to love me. Yeah baby don't test me, you know I'll do it... You want me to say your name girl? OK, Karrueche!"
Chris and Karrueche called time on their on-off relationship last March, after the news broke that he had fathered a child - his daughter Royalty - with another woman... but it sounds like Breezy is missing her, judging by the fact he wrote a whole song about it!
A source told Hollywood Life that Karruche has heard the song and she's flattered, "[Chris] has Kae shaking her head with a smile on her face. He just won't stop trying to get back into her good graces.
"No lie, she's flattered he mentioned her in his song. It caught her off guard but she felt it was real and genuine and she appreciates it."
Chris posted a 15-second clip of the track on his Instagram, telling fans that the first part of the song will be with ZAYN and Usher - but there will be a further two parts with the likes of August Alsina, Bryson Tiller, Miguel, Tyrese and Tank coming in the future too!
ZAYN has previously spoken about wanting to work with Chris Brown - and according to Hollywood life, they've developed quite a friendship. A source claims, "Chris and ZAYN have become super tight, so much so that they even want to record more music together. They spend a lot of time spray painting together. They have actually really bonded over graffiti art, where they talk for hours about their lives and music."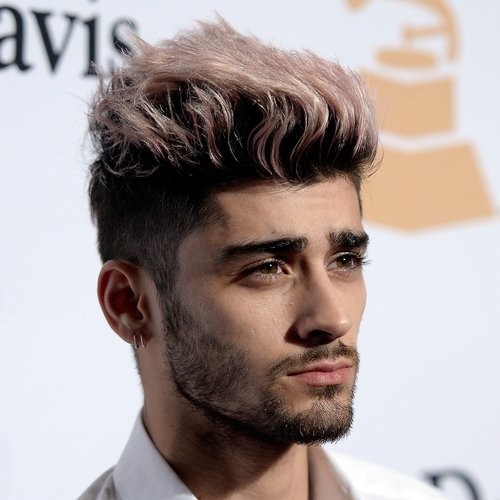 Will it be enough to win Karrueche back? We'll just have to wait and see how this one pans out...