"I Thought He'd Been Hacked": Naughty Boy Responds To Zayn Malik Slamming Him On Twitter
20 July 2015, 11:39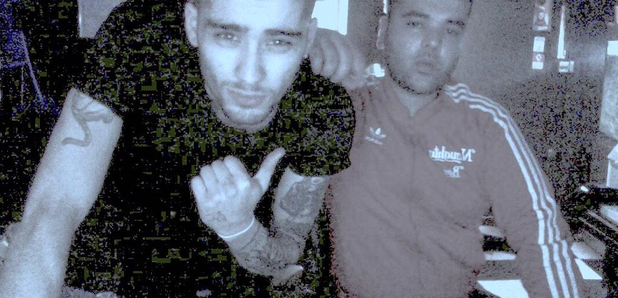 The producer has finally responded after Zayn called him out on Twitter last week, and denies he leaked the clip from Mr Malik's first solo video.
Last week the Internet pretty much imploded after Zayn Malik seemingly sent a tweet declaring the end of his friendship with Naughty Boy… in a not-so-subtle way - and the producer has finally responded to the tweets.
#ZaughtyBoy: The Story So Far:
Zayn and Naughty Boy had been working on music since he left 1D
A demo of the pair's team-up 'No Type' leaked earlier this year
Rumours claim Zayn is banned from releasing solo music for two years
Simon Cowell confirmed that Zayn has left Syco but will still be managed by Sony
1D star Louis and Naughty Boy feuded on Twitter over Zayn's exit
Zayn shocked everyone by tweeting Naughty Boy to end their friendship this week
'No Type' collaborator Krept alleged to have claimed it was a fan that leaked the 'No Type' clip, NOT Naughty Boy
Naughty Boy responded to Zayn's tweets saying he thought the former 1D star had been hacked
The Directioners went crazy, #ZAYNHASNOCHILL trended on Twitter and no one REALLY knew what was going down, although fans are convinced the tweets must have been true seeing as they've been up for several days now.
Naughty Boy has finally responded to the rant, telling The Sun, "It sounded like one of the things the little girls who send me hate mail would say. I can deal with what he said but he knows the hate I've had to endure for him is the bit that upset me.
"That's not the way I know Zayn speaks, even face to face. At first I definitely thought he had been hacked. The fat joke thing wasn't necessary and he's gettting a lot of backlash for that because a lot of his fans don't look like Selena Gomez."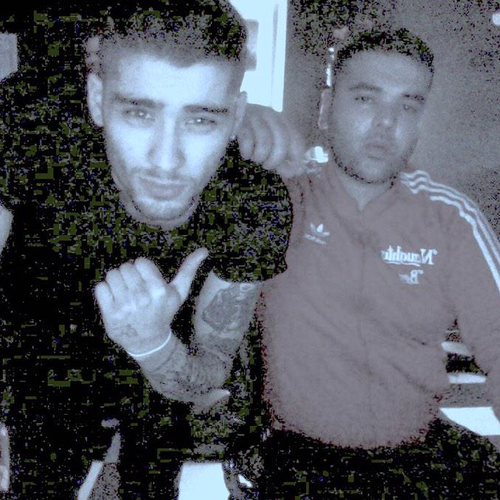 Fresh reports have also claimed that the fallout is NOT due to Zayn believing Naughty Boy leaked a clip from his video for 'No Type' onto the Internet, because it's said that the leak instead came from a fan.
Collaborator Krept is alleged to have posted a number of now-deleted tweets to fans this week revealing that he originally sent a SnapChat of the clip, which a fan then uploaded online, and suggesting there is "more to it" between the former #ZaughtyBoy collective.
@NaughtyBoyMusic you fat joke stop pretending we're friends no one knows you .

— zaynmalik (@zaynmalik) July 13, 2015
"The video is not released or leaked. I put a clip of it on my SnapChat and a fan decided to put it on YouTube. Zayn Knows this," Krept tweeted, reported The Sun this week, before adding: "Because there's more to it which is between them."
Naughty Boy also said to The Sun, "Krept called him and explained that I had nothing to do with it. At that time he should have just deleted the tweet. He has got a new manager and sometimes things can get interfered with."
In another layer to this increasingly complicated story of Zayn's future music, after tabloid claims the former One Direction star was being dropped by label Syco a representative said "Zayn is still with Syco" - but Simon Cowell has admitted that Mr Malik left his label but is still going to be looked after by Sony.
He told The Sun, "Well, because it was his decision to leave the group and we hadn't asked him to do it, I felt my main responsibility was to the band. They didn't ask for it to happen either and I did sign One Direction as a group.
"But luckily within Sony there are a lot of labels who are really good. I had a feeling there was one particular label who would love to have him and they did. It enables them to treat him as a priority and us to carry on with what we're doing with the boys. It also means no one has any nerves about whether we're working harder on them or him."
Could the bad blood between these former friends be linked to last month's claims Zayn is banned from releasing solo music for two years after opting to quit One Direction back in March?
In Zayn's original tweets to Naughty Boy, he told the 'La La La' producer to "stop pretending we're friends", as well as seemingly criticising for the video clip emerging online.
"Someone learned how to upload a video... maybe now he should learn how to use logic ha you ain't s**t but a faker," Zayn's account also posted shortly after.
While Zayn has yet to comment on (or remove) the tweets in question, Naughty Boy has since retweeted a post from his manager about the tables turning, as well as posting a humorous tweet about "turning up the volume". Presumably to drown out the noise from a LOT of very vocal 1D fans!
The tables might turn...but we still sitting at em...

— RikiBleu (@RikiBleu) July 14, 2015
la la la #turningupthevolume #naughtythrowback pic.twitter.com/pfHm3w3xNO

— Naughty Boy (@NaughtyBoyMusic) July 14, 2015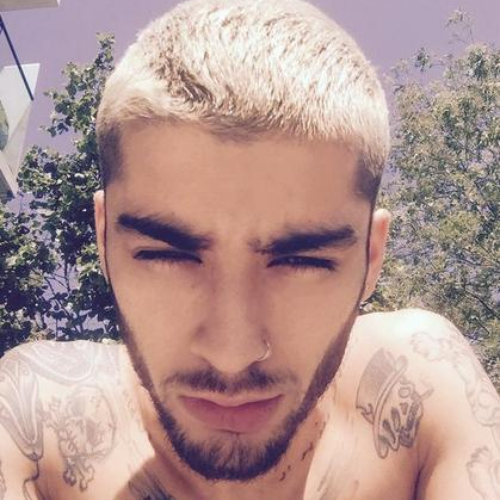 After putting out a poll yesterday in the wake of the Twitter posts, it seems 84% of you believe the tweets were real… and that #ZaughtyBoy could indeed be well and truly over!
Sneak Preview of Zayn in the official 'No Type' cover video! (via @Radio1Direction) pic.twitter.com/IOFI4gsJi8

— 1D (@Updates1D_x3) July 13, 2015
Zayn Malik's sister Waliyha also seemingly tweeted in response to the messages:
Slay 1:0 @zaynmalik

— Waliyha Malik (@waliyhaxxmalik) July 13, 2015
Fans across Twitter have been posting their own responses to the controversy, which follows a feud between Naughty Boy and Louis Tomlinson earlier this year that saw the former taking SERIOUS heat from 1D fans.
Just an hour since @ZaynMalik sent the tweets - Directioners definitely don't hang around pic.twitter.com/bAydL839go

— Capital (@CapitalOfficial) July 13, 2015
SOMEONE ALREADY MADE A PHONE CASE THIS FANDOM IS SO FAST #ZAYNHASNOCHILL pic.twitter.com/gwmRni1bln

— beyonce (@zarryaffection) July 13, 2015
I'm just anxiously waiting for what's gonna happen next like #ZAYNHASNOCHILL pic.twitter.com/PUSApSdwlQ

— louis (@oopshisquad) July 13, 2015
THIS IS WHY YOU SHOULD BE ONLINE 24/7 IN THIS FANDOM IM SCREAMING #ZAYNHASNOCHILL

— Zayn Malik (@KingBoyBelieber) July 13, 2015
What do YOU think? Was Zayn hacked?
Is #ZaughtyBoy no more?
Sound off in our poll below: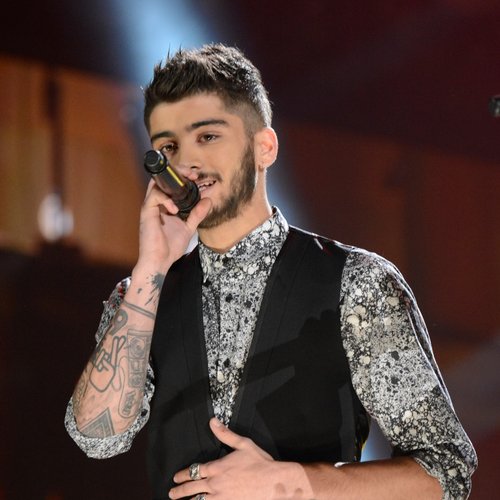 You may also like...
WATCH: Naughty Boy Teases Zayn Malik's New Direction