VOTE: Who Is Zayn Malik's Girlfriend? Is He Dating One Of These 11 Beauties?
24 November 2015, 10:41 | Updated: 5 December 2018, 15:39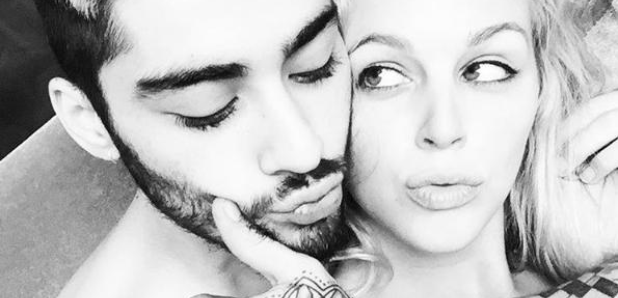 Fresh rumour have linked Zayn to supermodel Gigi Hadid - but who ELSE has Mr. Malik been linked to?
We all know Zayn Malik... defined jawline, a spine tingling voice and dreamy eyes you could stare into for hours upon end.
So it's only natural that there are hundreds of rumours about who he's dating. But which ones would you like to see happen?
So without further ado we present to you Zayn Malik's nine rumoured girlfriends...could one of them be the real deal?
1. Gigi Hadid
November 2015 saw fresh rumours that model of the moment Gigi had moved on from her romance with Joe Jonas to a new thing with Mr. Malik.
"It's a very new thing, they're just seeing where it goes," a source told Us Weekly. "I wouldn't call them boyfriend and girlfriend. But seeing each other? Definitely. He's chuffed."
The rumours continued when the pair were spotted handing around West Hollywood after the American Music Awards 2015, with Zayn waiting in a car to pick the model up after her night out at The Nice Guy.
2. Zayn's mystery Instagram lady!
Picture: Instagram
Twitter pretty much EXPLODED when Zayn posted the below snap on his Instagram account of him cuddling up to a mystery blonde lady. The world STILL doesn't know who the gal in question is - and Zayn's not talking either! While fans quickly speculated it might be Teen Wolf actress Gage Golightly, the star has already denied the claims. So the jury's still out - who is she?
3. Rita Ora
The pair are signed to the same record label so they must always bump into each other. But things got REALLY interesting when Rita jumped into a chauffeur driven car with Zayn in L.A and the duo were whisked off to a restaurant in L.A together.
4. Kendall Jenner
After Zayn's departure from One Direction, manager-mum Kris Jenner supposedly tried to set up the heartthrob with her very own daughter Kendall. Apparently she even invited Zayn to the family home for a dinner with the whole gang!
Fashion Face-Off: Kendall Jenner Vs Kim Kardashian
5. Selena Gomez
The rumour mill went into overdrive when Zayn started following the 'Good To You' songstress on Twitter. Although Selena was quick to put the rumours to bed we can't get over the thought of these two as an item.
6. Miley Cyrus
Music is a powerful thing, that's just a fact. So when word spread that Miley Cyrus was going to be making a few tunes with Mr. Malik, it was only natural that rumours of a romantic relationship surfaced. Hey, they both have tattoos...that's enough evidence right....right?
7. Zendaya
She's a dancer, model, singer AND actress. Add in the fact that she is drop-dead gorgeous and it just makes sense that Zendaya and Zayn get together at some point...plus their names both begin with Z. #ZZPower
8. Kylie Jenner
This was the photo that started it all. Zayn Malik doesn't do too much on his Twitter account but when he does, you know it'll get a big reaction. So when he favourited this snap of the youngest Jenner sister, fans went a little crazy on the idea of a Kylie/Zayn relationship.
9. Lily Allen
This one is a little out there but there were reports that Zayn had been sending raunchy texts to the 'Smile' superstar in the hope to ignite some kind of relationship. Hmm, the jury is still out on this one though.
10. Nelaam Gill
When you're Zayn Malik, you're bound to be linked with all the big names. But the former One Direction singer has also been rumoured to be smitten with the beautiful Burberry model Nelaam Gill.
11. Perrie Edwards
Hey...we can dream can't we?
So, let's put this down to a vote shall we?

You may also like...