Zayn Malik Thanks One Direction In Awards Acceptance Speech... And Shows Off New Hair!
20 April 2015, 10:12 | Updated: 24 April 2015, 11:32
Zayn Malik thanks One Direction in acceptance speech. IN FULL
04:13
In his first solo appearance without 1D, Zayn shows off a new look and thanks his former bandmates.
Zayn Malik was looking like a WHOLE new man as he made his first solo appearance since leaving One Direction, showing off a new hairstyle AND payting tribute to his former bandmates.
The UK singer, who quit the band after five years back in March this year, showed off his newly shaved head hairstyle over the weekend at the Annual Asian Awards in London, where he was being honoured with the award for Outstanding Contribution To Music.
Being the adorably humble chap that Zayn is, he kept his speech short and to the point, thanking both his best mate Naughty Boy for presenting him with the gong as well as making his first public statement about leaving One Direction.
"I'm not a guy of many words really, I don't normally do the speeches, but obviously I have to say thank you for this," Zayn said to begin his speech. "I'm massively honoured to be here tonight, it's incredibly humbling to accept an award on the same stage as some people I've looked up to my entire life.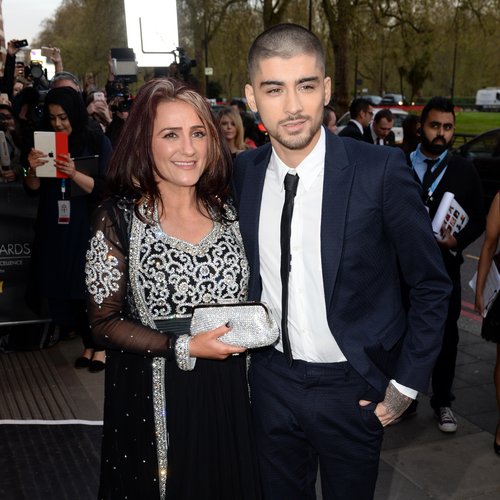 "And to be given this award by one of my best friends, Naughty Boy," he explained.
"I'd also like to take this moment to thank four of the best guys that I ever met whilst being in the band and doing all the amazing things that I did," Zayn added, during his speech. "Some of the things that we did will stay with me for the rest of my life and I thank you for that.
"Here's to the future," he added.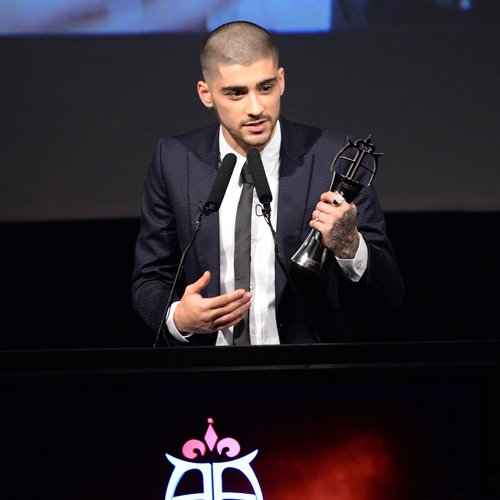 The event was Zayn's FIRST public appearance since he left One Direction last month, stepping out with his mum for the ceremony.
Zayn Malik is believed to be set to embark on a solo music career in the future, after heading into the recording studio with his close friend Naughty Boy to work on some demos.
You may also like...
WATCH: Zayn Malik's Best Bits!