This Vid Proves ZAYN Always Wanted Perrie's New Man To Play Him In A Film About His Life
31 August 2016, 13:32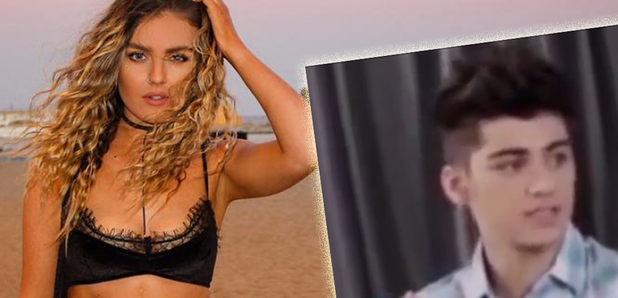 This is starting to get a little bit scary!
Since Perrie and Zayn spilt up, the Little Mix star has remained single.
However recently, she's been seen out on more than one occasion with actor Luke Pasqualino.
Reports have emerged that the two are dating, but neither of them have confirmed anything, so they're not Facebook official just yet.
So whilst we wait for official confirmation, we've just had to make do with some pics that have popped up on Twitter...
Perrie Edwards and Luke Pasqualino pic.twitter.com/XMe23BId2l

— F (@postbestfshn) August 24, 2016
But now a video has emerged which has made this whole situation a whole lot more interesting.
Back in 2012, the One Direction lads were being interviewed when each of them was asked who they'd like to play them in a film about their life.
Harry chose Orlando Bloom, Louis went for Leonardo Di Caprio, Liam picked Taylor Lautner and Niall opted for Tom Felton. Them there was Zayn.
And who did Mr Malik pick to play him?
Perrie's new rumoured BF Luke Pasqualino of course!
2012 was the year that Perrie and Zayn first began dating, but little did he know that four years later the actor he chose to play him would actually end up dating his then GF.
It's actually quite spooky!
We wonder if Zayn would still have the same answer if he was asked that question today...
You may also like...