WATCH: Ahead Of His #CapitalSTB Set, Niall Horan Humiliated Marvin Humes With A Story About His Stag-Do
8 June 2017, 07:45 | Updated: 1 May 2018, 08:09
The following story may include an embarrassed presenter, his Dad, and chunder...
We've had a tendency of humiliating Marvin Humes when it comes to #AskMarv, but this has taken the crown. And it's all thanks to a certain Niall Horan. He's such a bae.
As the 'Slow Hands' singer popped by to see #CapitalBreakfastWithRomanKemp, he let slip that he's got a pretty juicy story about Ro's fellow presenter, Marvin. We could have let it remain a secret, or...
> "I'm Looking Forward To It!" Niall Horan's Making His Debut Solo Summertime Ball Performance!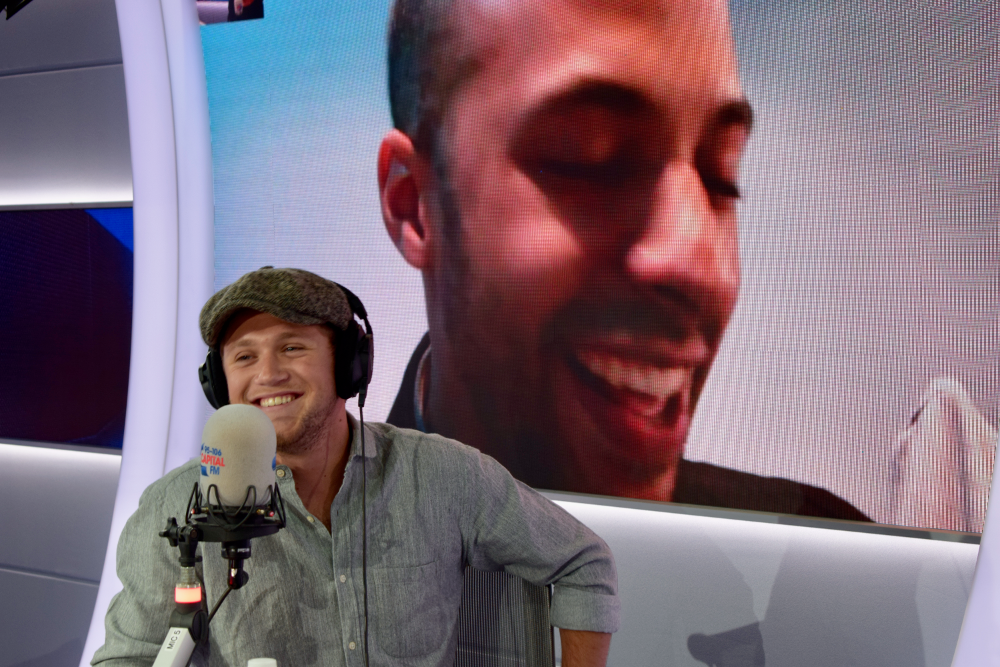 We could have dragged Marv up on the huge screen in front of us, and got Niall to ask him, straight to his face, to tell us this humiliating anecdote. So that's what we did.
A rather embarrassed Mr Humes went on to tell the story of how - during his one-of-many stag dos - he got a little too, erm, excitable and only lasted two hours, so had to get his dad to pick him up from the club. And yes; it gets worse.
In the back of his Pa's car, he tried to throw up in an empty plastic bottle, so no-one would notice. Are you proud of yourself, Niall, for humiliating Marv?
'Cause we're VERY proud of you.
> If You Download Our App Right Now, You Can Catch All Of Niall Horan's Set At The #CapitalSTB
Niall is absolutely buzzing for the #CapitalSTB. And after seeing this video of him, so are we...