#Directioners Reckon They Called Niall Horan's Relationship With Celine Back In The Fetus Days
13 July 2016, 15:57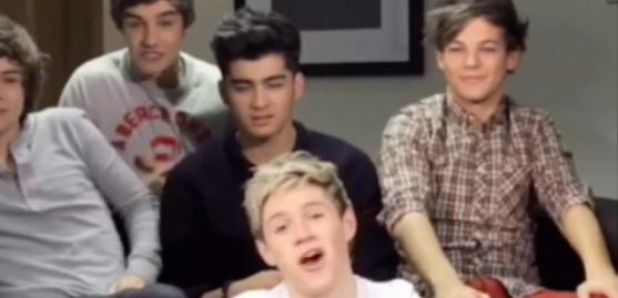 Did One Direction predict Niall's romance with Celine Helene Vandycke? Make of it what you will…
We're kind of over the moon for Niall Horan who went public with his new girlfriend Celine Helene Vandycke at the weekend… but the #Directioners reckon his One Direction bandmates predicted the relationship YEARS ago!
Well… kind of.
Basically, the superfans in the 1D fandom managed to unearth a piece of footage from the fetus One Direction days when the boys are answering questions from fans… Niall gets one from a 'Celine'… and Liam goes "Vas happnin' Celine".
"Vas happenin Celine" can you believe they predicted niall's future girlfriend's name https://t.co/SltKrNaj8t

— petra¨̮ (@niazartkid) July 11, 2016
Definitive proof that Niall and Celine were meant to be? Probably not, but we love any excuse to go down memory lane with our fave lads.