One Direction Tease 'Where We Are' Stadium Tour With New Rehearsal Pictures
4 April 2014, 12:14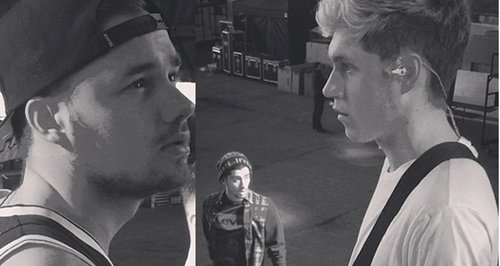 The 'Best Song Ever' stars give fans an inside look at preparations for the new tour.
One Direction have continued to tease their brand new world tour this week by posting a series of rehearsal pictures from behind the scenes.
The 'Midnight Memories' stars shared a string of snaps with their fans on Instagram to give them an inside view into what the 'Where We Are' tour will look like.
In the pictures the boys are seen running through the show on stage, as well as messing around with a football kick-about in between their duties.
Earlier this week Niall Horan promised the staging for the new world tour will surprise the fans.
One Direction kick off their 'Where We Are' stadium tour in Bogota, Columbia on 25th April.
You may also like: