One Direction Break 24 Hour VEVO Video Record With 'Best Song Ever'
24 July 2013, 11:04 | Updated: 27 March 2017, 16:31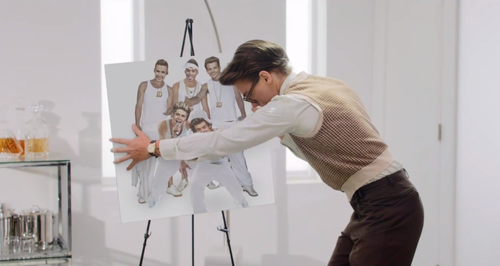 The 'Little Things' stars see their latest promo overtake Miley Cyrus to claim the crown.
One Direction have broken the VEVO record for most views of a music video in 24 hours with their latest release 'Best Song Ever'.
The boys had to beat Miley Cyrus' 'We Can't Stop' to claim the title after she got 10.7 million views back in June.
'Best Song Ever' notched an impressive 12.3 million views to become the new record holder.
Speaking on Twitter, Harry Styles wrote: "Just got told that we broke the record? You are all incredible. You keep on surprising us.. Thank youuuu."
The promo was filmed out in Miami, directed by Ben Winston – who wrote the treatment alongside comedian James Corden. Check out One Direction's 'Best Song Ever' music video below:
[[ This video has been removed ]]
The track is the first to be taken from the group's forthcoming third album and is available to download now.
Meanwhile, One Direction will also be hitting the big screen next month for their 3D concert film and documentary This Is Us.