One Direction Perform On The Today Show As Reporter Gets The Band's Names Wrong – Video
24 August 2013, 09:25 | Updated: 24 August 2013, 09:27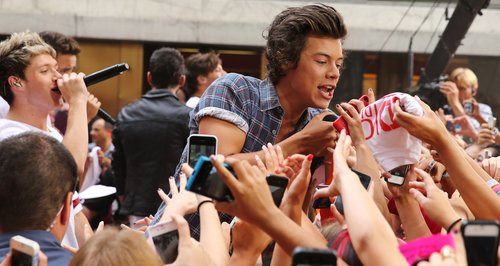 The 'Little Things' stars were greeted by thousands of fans who camped for days to get a glimpse of the group.
One Direction returned to the Today Show yesterday (23rd August) to perform a series of songs and sit down for an interview.
The boys ran through their hits including 'Kiss You', What Makes You Beautiful' and new single 'Best Song Ever'.
There was also an awkward encounter with the show's host Savannah Guthrie during her chat with the group, as she got a couple of the boys' names mixed up.
"Liam has some news, who's just got engaged?" she said, with Liam replying: "Oh, that wasn't me actually. It was Zayn."
Later in the interview she also called Louis, Liam.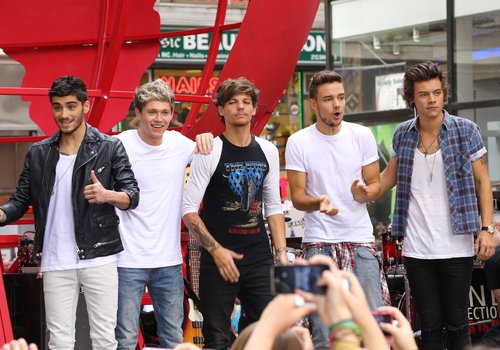 "Just testing the crowd to see if they knew," said Guthrie.

Watch One Direction's interview on the Today show below:
Fans outside the Rockefeller Center in New York had camped for days to catch a peek of their heroes.
It echoed similar scenes in London's Leicester Square earlier in the week, ahead of One Direction's This Is Us movie premiere.
Watch One Direction perform 'Best Song Ever' on the Today show below:
Meanwhile, the group will be heading to Brooklyn tomorrow night for the MTV Video Music Awards 2013.