One Direction Eyeing Oscar Glory With New Film This Is Us
22 August 2013, 08:07
The 'Little Things' stars are hoping to add an Academy Award to their mantelpiece.
One Direction have confessed that they would love to win big at next year's Oscars with their movie This Is Us.
The 'What Makes You Beautiful' stars launched the movie in London's Leicester Square this week and will see it hit cinemas around the world next week.
"The Oscars is nuts but we are so proud of the film and it would be ­unbelievable to just get nominated," Niall Horan told the Daily Star. "Any award voted for by a panel or fans is an honour.
"But to have an Oscar stacked up against the BRITs would be great."
The group have won countless prizes in their time, including VMAs, BRITs and Kids' Choice Awards.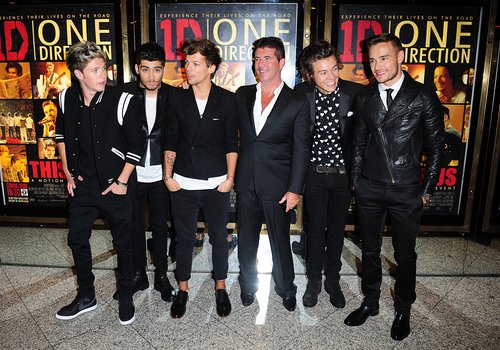 Director Morgan Spurlock was also thrilled to talk about the buzz of the Oscars.
"It's the best 3D I've ever seen and a great story. So, an Oscar ­nomination? We will see," he said.
Adele was the big winner of the 2013 Academy Awards after her track 'Skyfall' won Best Original Song at the event in Hollywood.