One Direction's Liam Payne Slams "Lame" Taylor Swift Over Harry Styles VMAs Diss
29 August 2013, 10:47
The 'Little Things' star hits out at the comments made by the singer during her acceptance speech.
One Direction star Liam Payne has criticised Taylor Swift over comments she made during her acceptance speech at the MTV Video Music Awards 2013 this apst weekend.
After she accepted the prize for Best Female Video with her song 'I Knew You Were Trouble', she took a moment to "thank the person who inspired the song because he knows exactly who he is, because now I've got one of these."
Taylor has previously confessed that the song was about the boyband star – and Liam thought the remarks were uncalled for.
"I just thought it was a bit not needed," he said. "I mean, you just won an award, it's like, concentrate on yourself."
Asked if he thought the comments were "lame" by Us Weekly, he responded: "yeah."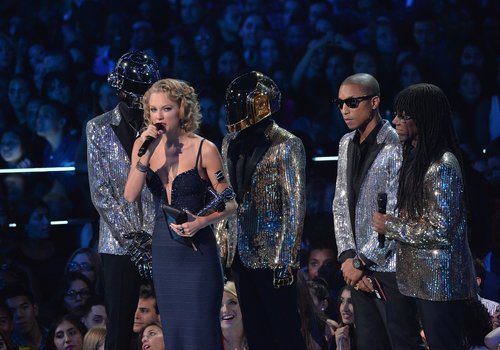 Harry also broke his silence on the remarks this week when he said he could take a joke.
Louis Tomlinson also weighed in and was as equally critical as his bandmate Liam Payne.
Taylor and Harry split during New Year's following a heated argument on their Caribbean holiday.