Simon Cowell Planning One Direction This Is Us 3D Movie Sequel Already?
27 August 2013, 09:14 | Updated: 27 August 2013, 09:15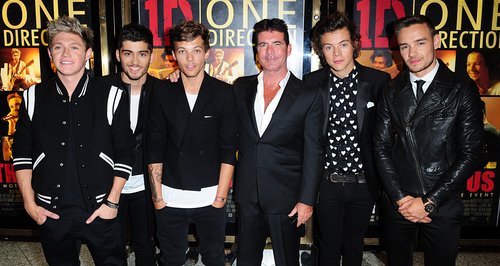 The 'Little Things' five-piece could be set for a second concert movie is their first outing is a cinema hit.
One Direction could already be set to start work on a sequel to their upcoming 3D concert movie This Is US following rumours Simon Cowell is keen to capitalise on the film's inevitable success.
The 'Best Song Ever' five-piece launched the film with a worldwide premiere in London last week, which Simon attended after serving as a producer on the project, and rumours now suggest the X Factor boss is already planning a follow-up.
"If This Is Us turns out to be the massive smash it will inevitably be, Simon knows he'd be mad not to make a second one," a source tad the Daily Star this week. "He has conquered the music and TV markets and now he wants to become a major player in the film industry.
"Although a 1D sequel hasn't yet been signed off, cameras will continue to follow the group to record footage," they continued. "Simon believes there's more scope for the follow-up as Harry, Zayn, Niall, Louis and Liam grow older and so do their fans."
This week saw One Direction launch the film in the US with a New York City premiere, fresh from their appearance at the MTV Video Music Awards 2013 over the weekend.
One Direction's 3D concert movie This Is Us launches in cinemas in the UK on 29th August and one day later in the US on 30th August.