One Direction And Simon Cowell Wanted For Cameo By Glee Star For Final Season
11 February 2014, 10:20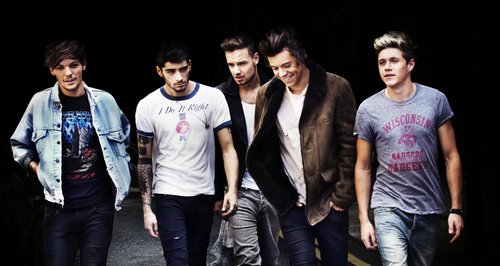 The 'Midnight Memories' five-piece would be an amazing cameo, according to series star Matthew Morrison.
One Direction and Simon Cowell are being eyed up for a potential cameo on the final season of Glee by some of the show's cast members.
Glee star Matthew Morrison, who plays teacher Will Schuester on the show, says he would love the British boy band and X Factor judge Simon to show up on the upcoming sixth and final season of the Fox series.
"We have been so fortunate to have some great cameos, and to have One Direction on would be great for the show," Glee star Matthew Morrison revealed to the Daily Star this week."They are not much older than high school age so we could have them as students.
"And I am sure the younger female cast members wouldn't object to their presence either," he explained. "Both my and Jane Lynch's dream cameo is Simon Cowell, so maybe the boys could bring their manager?
"It would make great TV seeing Sue Sylvester and Simon Cowell go head to head," Matthew added.
One Direction are set to kick off their 'Where We Are' tour later this year, and have just been nominated for Best British Video at this month's BRIT Awards 2014.