One Direction Want Pharrell Williams For New Album: "We're Already 12 Songs In" - Listen
21 February 2014, 09:19 | Updated: 21 February 2014, 09:51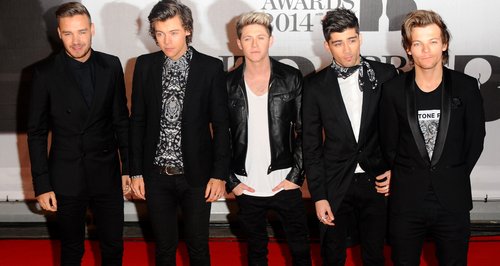 The 'Best Song Ever' stars say they are hoping Liam and Pharrell can write together again soon.
One Direction have hinted at plans to get Pharrell Williams involved on their upcoming new album, Capital can exclusively reveal.
One Direction tease potential Pharrell Williams collaboration...
The 'Midnight Memories' five-piece chatted with us at the BRIT Awards 2014 this week, where they revealed that they are hoping Liam Payne and Pharrell can write together for their next record.
"He is a friend of mine, that is as well as I can put it," Liam told Capital's showbiz reporter Kevin Hughes, while Niall Horan explained: "We've been writing the new album at the minute, and hopefully we can get Pharrell, if Liam is willing.
"And I will do that trip with you, to go to America to meet Mr. Pharrell Williams, we'll go and write a tune!" he added.
Liam went on to reveal that One Direction have already been working on twelve brand new tracks for their next record, the follow-up to 2013's 'Midnight Memories'.
One Direction picked up two award at the BRITs this week including Global Success and Best Video.