One Direction's Niall Horan Becomes An Uncle To The "Cutest Kid Ever"
17 July 2013, 16:08
The 'What Makes You Beautiful' singer offers his congratulations to brother and his wife – who welcomed the baby boy.
One Direction star Niall Horan is this week celebrating becoming an uncle.
The 'Little Things' star's brother Greg and his wife Denise welcomed a baby boy, who was described as the "cutest kid ever" by the boyband star.
He took to Twitter to offer his congratulations and also posted a picture of his nephew.
He wrote: "Congrats Greg and Denise! Wohoooo! I've got a nephew! Cutest kid ever!"
Check out the shot he posted to Instagram below: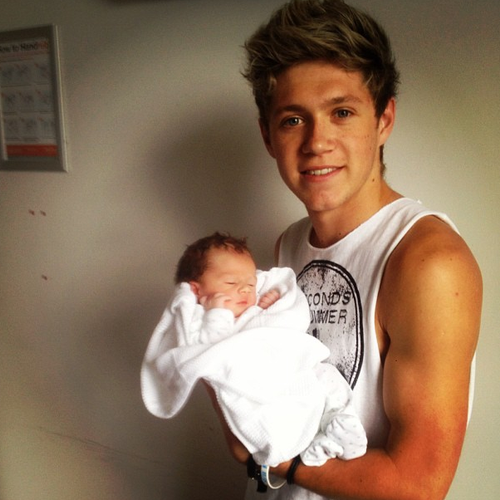 Meanwhile, One Direction are currently preparing for the release of their new single 'Best Song Ever' and also posting a series of teasers to the video for the track.
Niall can be seen dressed up as an old studio executive as he makes a dramatic transformation in the clip.