One Direction Talk "Passionate" New Song 'Story Of My Life' - Audio
25 October 2013, 13:24 | Updated: 25 October 2013, 13:29
Niall Horan speaks to Capital ahead of the first play of the group's latest single.
One Direction star Niall Horan has been speaking to Capital about the group's new single 'Story Of My Life' and admitted he thinks it could be their best yet.
The Irish star said the band immediately fell in love with the song when songwriter Jamie Scott played them it.
"This track is not actually one that we wrote this time. A good friend of ours and a songwriter called Jamie Scott who's in a band called Graffti6 – he wrote this song.
He's written a few for us before like 'More Than This' and on the last few albums," he said.
Niall continued: "He's written a lot with us on this album too. We were in Nottingham on tour when we were touring the UK back in February and March and we just came into a room one day and he was like 'I've got this song that I've written and I want to play you'. And we just fell in love with it the second we heard it."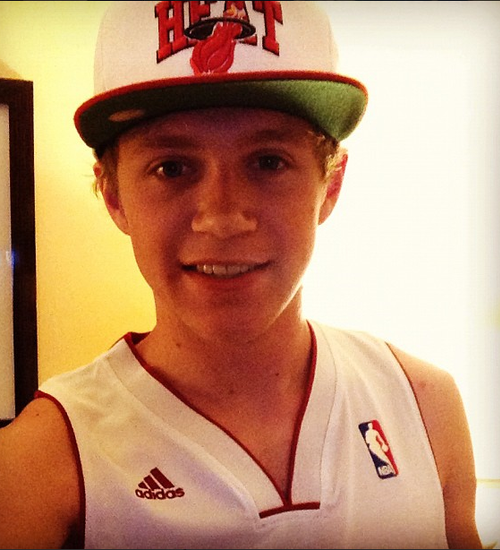 The 'Little Things' singer admitted it could be their best yet and spoke about the passion that is in the song as well as the video.
"It's up there with the best that we've brought out but 'Story Of My Life' might just take it," he declared. "It's a very passionate song and when you see the video that goes with it, it suits it as well. "
The first play of One Direction's new single will take place on Capital at 4pm today.
Listen to Niall speaking to Max about the new single below:
Niall Horan teases new single 'Story Of My Life'
The song follows on from 'Best Song Ever' and is the latest to be lifted from One Direction's third album 'Midnight Memories'.
'Story Of My Life' is released on 28th October with the new album following a month later on 25th November.
You can listen to Max's full interview with Niall Horan this Sunday (27th October) evening from 7pm.