Niall Horan: "I Wish Fans Would Talk And Not Scream When They Meet Us"
28 October 2013, 09:11
The One Direction star speaks about what happens when he meets some of the group's fans.
One Direction star Niall Horan has revealed that he wishes fans would stop screaming when they meet him or the group.
The 'Little Things' singer told The Sun that he would rather have a chat with the fans to hear what they wanted to say.
"I wish when fans get 20 seconds with you, they would just sit and have a quick chat rather than just go, 'Arrggghhhh, arrggghhhh!' in your face," he admitted.
"I just want to have a chat with them and hear what they have to say."

One Direction are currently out in Australia on their 'Take Me Home' world tour and greeted by thousands of screaming fans wherever they go.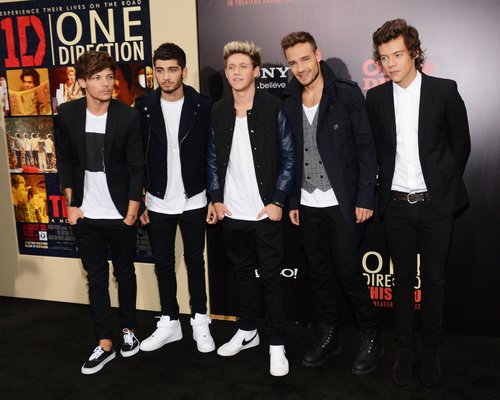 Niall also recently spoke to Capital about the band's forthcoming new album 'Midnight Memories' as well as to debut new song 'Story Of My Life'.
He also gave fans an insight into what to expect for the official video to the track.
One Direction release new album 'Midnight Memories' on 25th November and the new single is available to download now.