One Direction's Niall Horan "Flirting" With Coronation Street Star Brooke Vincent?
13 April 2013, 08:51
The 'Gotta Be You' singer is reportedly getting close with the TV actress.
One Direction singer Niall Horan is apparently getting close to Coronation Street actress Brooke Vincent.
The two are said to be "flirting" after bumping into one another for the first time last month.
"Niall has never made any secret of fancying Brooke so he's chuffed," a source told the publication.
The pair met at one of One Direction's shows in Manchester, with Brooke posting a picture of herself meeting the Irish star backstage.
Niall has previously been linked to X Factor USA judge Demi Lovato as well as student Amy Green.
Check out a picture of Niall with Brooke when they met last month below: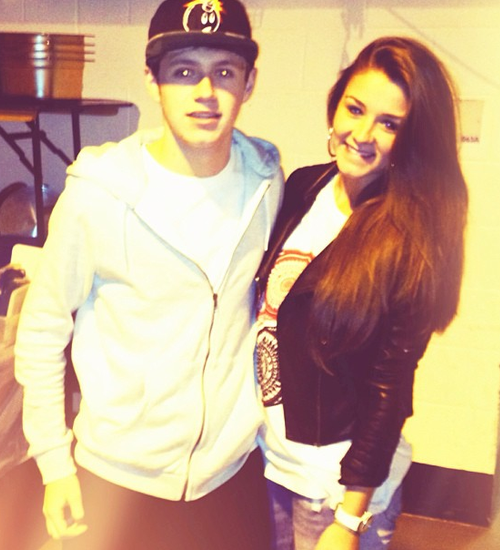 Meanwhile, One Direction were seen meeting another bunch of famous faces this past week as they headed to Newcastle United's training ground.
The band posed for pictures with some of the star's of the first team including Tulisa's boyfriend Danny Simpson and Ryan Taylor.