Scouting For Girls Write New Song For One Direction Third Album
11 July 2013, 14:39 | Updated: 11 July 2013, 14:41
The 'She's So Lovely' frontman Roy Stride gives all the details on the track.
Scouting For Girls frontman Roy Stride has revealed how he has written a new song for boyband One Direction.
The singer/songwriter has previously been associated with the 'Little Things' stars when his track 'Stand Up' was featured on the Yearbook edition of One Direction's second studio album 'Up All Night'.
During an interview with Digital Spy, Roy revealed how he felt writing a song for the biggest group on the planet, stating: "I don't think about who it's for, I've just got to write something that is amazing."
He added: "I've got a song which I don't know whether it's going to make the final album, but it's on the shortlist. It's a song which wasn't written for them, but is probably one of the best songs I wrote last year."
Despite not appearing intimidated by this task, the singer has acknowledged that the song has to be a "great track".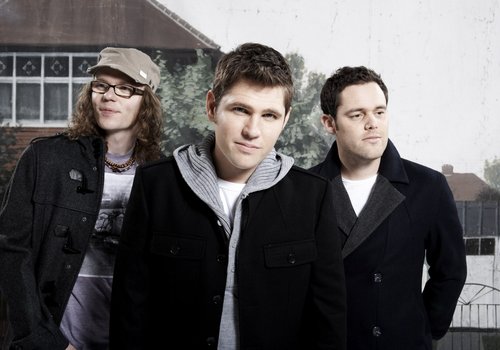 "To get on a One Direction album – every single songwriter in the world wants to get on it – you've got to write an absolutely amazing song", he told the publication.
With the approval of One Direction's manager, who "really loves" the track, it is only a matter of time before it is revealed whether the song has made the final cut.
Meanwhile, Scouting For Girls are busy themselves, having recently revealed plans for a 'Greatest Hits' collection, which is set to be released in the UK on 29th July.