Listen: One Direction Debut Seven Tracks From New Album 'Four' – SO Good!
17 November 2014, 15:17 | Updated: 17 November 2014, 15:19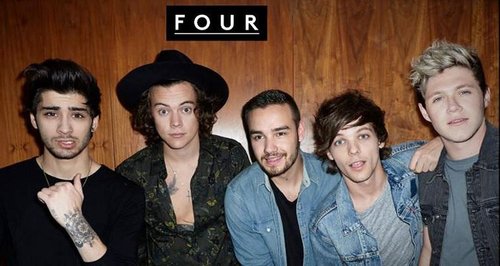 1D have FINALLY released the audio for their new album – we are #obsessed with '18' written by Ed Sheeran.
One Direction's new album 'Four' was finally released this morning, and the boys have premiered most of the audio tracks from the record on their Vevo too – and it is SO GOOD!
As well as 'Steal My Girl' and 'Night Changes', 1D released 'Fool's Gold', 'Where Do Broken Hearts Go', '18', 'Ready To Run', 'Girl Almighty' and 'No Control'.
'Four' showcases a new, more grown up side of the UK's favourite boyband as they tackle more heartbreak songs than they have done before.
Harry Styles explained to The Sun, ""It's been a natural evolution as we've grown up. When you are 16 you don't think about necessarily some of the same things and you don't have the same experiences as when you're 20-21."
The brilliant '18' was also written by the equally amazing Ed Sheeran, and definitely adds some of the Sheeran magic to the record.
What's your favourite track from the album? Let us know in the comments below.
You May Also Like…