One Direction Movie This Is Us Will See Doctors Finding Special Directioners Gene
30 April 2013, 11:02
The director of the film Morgan Spurlock reveals the plans to really learn what makes their fans go wild for the boys.
Doctors are reportedly seeking to find a gene which explains the reason why some fans of One Direction love the band so much.
The 'Little Things' stars are currently filming for their big screen debut and director of the picture Morgan Spurlock told the New York Post more about how they are seeking to discover what makes a Directioner.
"We ask the question 'Why Them?' We talked to this one doctor who tells us what happens inside a girl's body when she hears One Direction – like what happens in her brain and what goes on inside of her," he revealed.
Morgan recently took part in a fan Twitter question and answer session in which he divulged further details of the movie,.
He promised lots of topless shots of the boys as well as emotional moments which will leave fans in tears.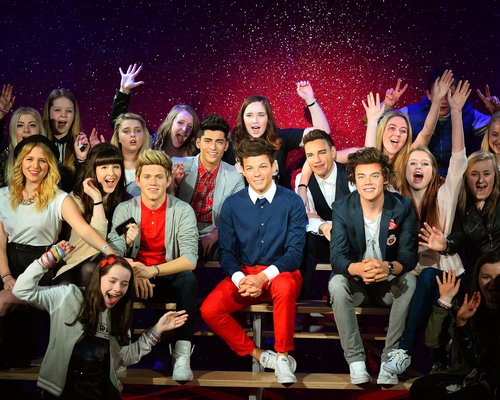 The film is scheduled for release in August this year.
Louis Tomlinson also hinted that the band are planning on releasing a new album in time for Christmas.