One Direction's Louis Tomlinson's Doncaster Rovers Debut Confirmed
24 January 2014, 10:45 | Updated: 27 March 2017, 16:31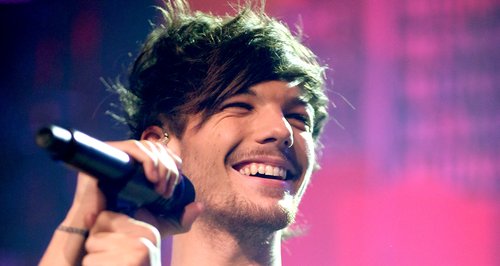 The 'What Makes You Beautiful' star was forced to rearrange the initial date of his performance due to injury.
One Direction star Louis Tomlinson's debut for Doncaster Rovers has been confirmed.
The 'Little Things' singer signed for the Championship side on a non-contract basis last summer and missed out on making his debut in September 2013 due to injury.
However, it's now been announced that he is likely to line-up for the reserves side in a match next month.
"We are very much looking forward to Louis making his Rovers debut and I know that he can't wait either," revealed chief executive of the club, Gavin Baldwin.
Following the cancellation of his match, the singer was also busy with the group as they continued their 'Take Me Home' world tour.
Baldwin added: "Louis has an incredibly busy schedule and we have been working hard with him to ensure we can get a date in his diary for the game. He is lifelong Rovers supporter and he comes to watch the team whenever he can, so it will be great for him to put on his Rovers shirt and make his debut for us."
He was last seen on the football field taking part in a charity match where he threw up on the side of the pitch and was involved in a crunching tackle with Aston Villa's Gabriel Agbonlahor.