You Can Become The Ultimate Directioner By Owning Louis Tomlinson & Zayn Malik's Original 1D Tour Bus
30 October 2017, 17:05
Who wouldn't wanna drive round in the lads' Mean Machine?
When it comes to genuine pieces of iconic One Direction memorabilia, Louis and Zayn's Mean Machine tour bus is an absolute gem!
The lads bought the van back in 2013 when they were about to head out on tour - because of their love of cartoons they had to get it wrapped to look like the Mean Machine van from Scooby Doo.
> WATCH: Liam Payne Prank Calls His Mum To Chat About His Stinky Underwear, And Her Reaction Is Too Much!
As you can see from the video above, the van is full of technology and includes a HUGE TV screen as well as a number of games consoles, MASSIVE speakers and seats with LT and ZJM stitched into them.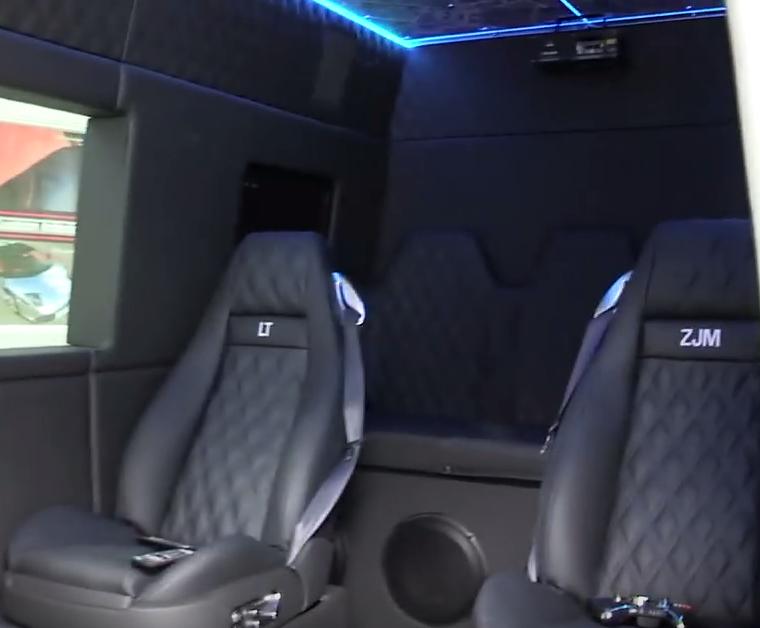 (Pic: YouTube)
Sadly for Louis and Zayn, due to imaging rights they weren't able to use the van during their U.S tour, but it's still a hugely important part of the band's history, so we're sure there will be plenty of Directioners who'd love to get their hands on it.
It was originally sold to the guys for £70,000 so we can only imagine what it's likely to be worth now, especially given the cult status of One Direction.
The sale is taking place at Ashton's car dealers and they told Metro, "We acquired it in the motor trade from a contact close to Zayn. We had a lot of interest in it with a wide range of bids, some very small, some very substantial. We decided on a silent auction as it's very hard to put a value on it and what a real fan would value it at."
> Download Our Fancy New App For Loads More One Direction Fun!
Whilst you're here, remind yourselves what happened when Louis Tomlinson joined the Mariachis in our studio...