Louis Tomlinson Just Ripped Off Liam Payne's Shirt During One Direction's Live Show And We've Got The Video On Repeat!
27 July 2015, 22:22 | Updated: 28 July 2015, 20:44
Phwoar! Suddenly Monday just got better after Liam Payne ended up baring his chest during 1D's latest tour date in Minneapolis.
The One Direction bromances are in full force this week and Louis Tomlinson's cheeky onstage antics has bagged #directioners a nice close up shot of Liam Payne's chest!
Louis boarded the banter bus during 1D's latest world tour date in Minneapolis walking up to band mate Liam Payne during their live show and ripping his shirt wide open. #HOT
Thanks to the awesome camera skills of this hardcore fan you (just like us) can watch the rather captivating moment over and over again.
Feeling ok? Don't panic, we'll be round with a bucket of cold water shortly.
It's safe to say fans at the gig supported Tomlinson's decision to strip off his 1D buddy sending Twitter into a meltdown with praise and joy at what had happened.
Liam himself even found time to tweet about the incident.
Well thanks for ripping my shirt tommo ... What can u do ay aha

— Liam (@Real_Liam_Payne) July 27, 2015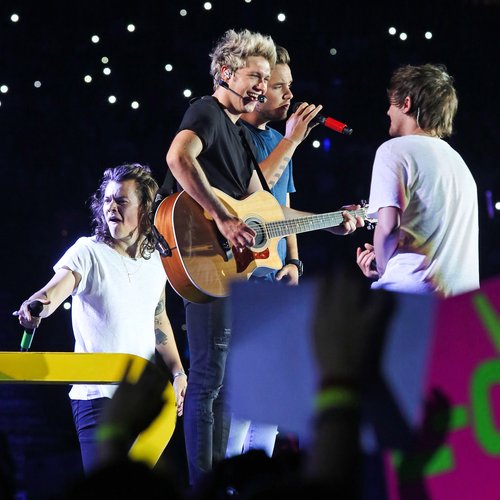 (One Direction perform on their 'On The Road Again' world tour - Picture: Splash)
One Direction are currently putting the finishing touches to their brand new album whilst on their 'On The Road Again' world tour. It will be the band's fifth studio offering and the first release since the departure of Zayn Malik back in March.
You may also like...