Harry Styles' 1,983rd Tattoo Is ALL James Corden's Fault!
Tattoo Roulette w/ One Direction
08:52
The 1D singer Harry Styles is known for boyfriending EVERY hot girl in Hollywood; for his incredibly long locks and for his INSANE amount of tattoos. And he's just gone and got ONE more!
James Corden has a weird way over his guests on 'The Late Late Show'. He can make them do whatever he wants; whether it's belting their own tunes in his car, or letting them look through their phones at their deepest, darkest texts. But this one takes the biscuit!
Tattoos usually happen after you've had a few wonky nights out, but the HUGE boyband One Direction paid James a visit and they played a little game he liked to call 'Tattoo Roulette'. It already sounds scary, doesn't it?! Each of the 1D lads and James Corden had to grab a box that either said 'Safe'... Or it didn't. The loser had to get either 'Late Late' or '1D' PERMANENTLY tattooed on them!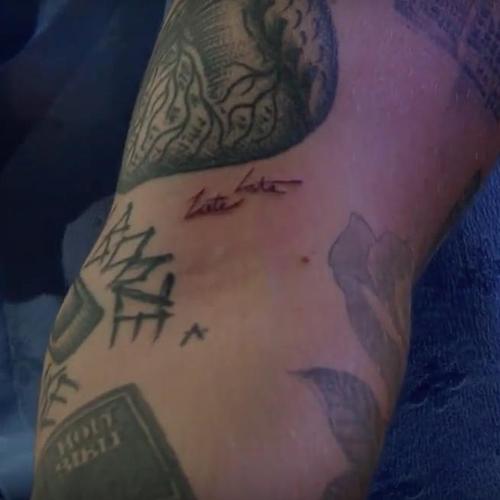 Some of the lads played it cool - they have more ink than a book - but wait until you see how nervous James was! You can understand why, though - it would be pretty awkward for a grown man to explain his One Direction tattoo, wouldn't it?
Wait until you see who DID end up with the tattoo...
You May Also Like...