One Direction Thank Fans For "Amazing" Response To New Song 'Story Of My Life'
29 October 2013, 15:08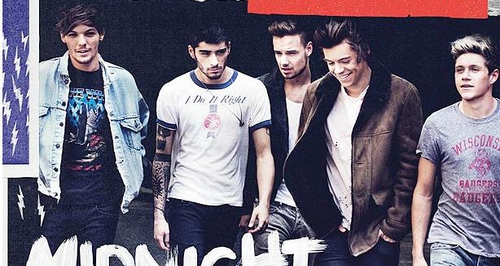 The band also receive a message of support from Lady Gaga after launching their latest single.
One Direction have thanked fans for the "amazing" response to their new single 'Story Of My Life', following its first play on Capital last week.
The 'Best Song Ever' singers took to Twitter this week after reading feedback of the new song, while Lady Gaga also posted about their upcoming chart battle.
"Reading some of your comments about Story Of My Life… Glad you like it maaaate," Harry Styles tweeted this week, while Liam Payne wrote: "All ur messages are amazzzzing!! Can't believe so many of you are listening to Story Of My Life this week?"
Lady Gaga also tweeted about the band, after she unveiled her new single 'Do What U Want' in the same week as the UK five-piece.
"Busy day in music for releases, but happy to be aside @OneDirection on those charts!" Gaga tweeted, in a post later retweeted by One Direction's Niall Horan. "Show them what you're made of men! HardWork! Love, #Venus."
One Direction are set to release their brand new album 'Midnight Memories' on 25th November.