One Direction's Harry Styles Says He "Couldn't Turn Down" The X Factor Judge Role
1 August 2013, 09:19
The 'Little Things' star talks about what he would do if the call came for him to join the show.
One Direction star Harry Styles has revealed that he "couldn't turn down" a position on the panel of The X Factor if it became available.
The 'What Makes You Beautiful' star and his bandmates rose to fame after their appearance on the show and the 19 year-old would love to go back.
"I feel like you'd have to," he told We Love Pop magazine. "I don't feel like we're in a position to turn it down."
There was a difference of opinion with Irish star Niall Horan who recalled how "weird" it felt to help out on the Australian version of the show.
"I don't feel like I'm in a position to be on The X Factor. Like when we did the judges' homes thing on the Australian one, it felt weird," he said. "We'd only been a year off The X Factor and they were asking us to judge something else."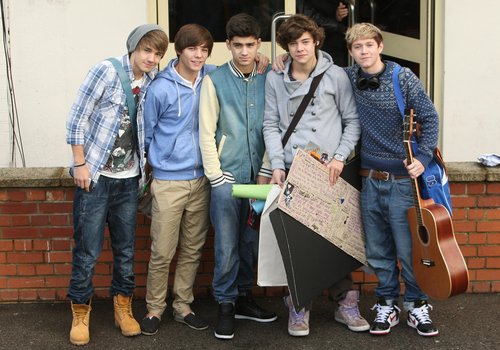 The current panel of the show sees Sharon Osbourne making a return as she joins Gary Barlow, Louis Walsh and Nicole Scherzinger.
One Direction are currently preparing to release their debut movie This Is Us, and have today (1st August) announced details of the world premiere.