One Direction's Harry Styles Teased By Bandmates Over His Healthy Tour Diet?
13 May 2014, 11:36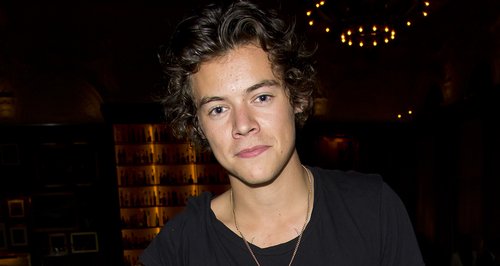 The 'You & I' singer is being strict about his diet regime despite being out on the road.
One Direction star Harry Styles has reportedly opted to take on a special diet out on tour to keep healthy and fit.
The 'Midnight Memories' star is said to have taken to eating sushi and drinking green tea as part of his health regime, and is said to be being teased about it by his bandmates while on the road for their 'Where We Are' stadium tour.
"Alongside the normal menus, Harry has put in his own special request of one sushi meal and five cups of green tea a day," a source told the Daily Star this week. "But the other boys are now betting money on when he'll crack.
"They want none of the sushi and green tea and find it funny he's asking their chefs to prepare what they consider girlie food," they explained.
The source also claims the five boys make sure to try and eat together while out on the road, to make sure they don't get too homesick for their families.
"They all eat together at the same table," they added. "It helps them give them a sense of routine and homeliness."
One Direction have just completed the first leg of their world tour around South America.
You may also like: