One Direction's Harry Styles Names Rosie Huntington-Whiteley "Most Beautiful Woman"
15 October 2013, 12:20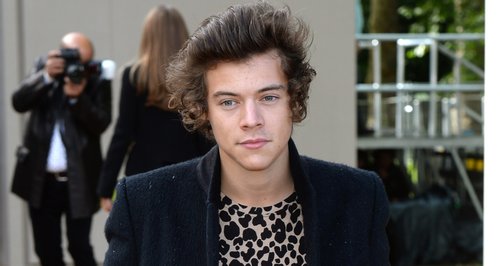 The 'Kiss You' singer says the model is one of the most attractive women in the world.
One Direction star Harry Styles has named model Rosie Huntington-Whiteley as the most beautiful woman in the world.
The 'Best Song Ever' singer chose the Transformers: Dark Of The Moon star as his pick for the most beautiful woman, when quizzed during a recent interview.
"Rosie Huntington-Whiteley, probably," Harry revealed in answer to the question, reports the Mirror. "It's her face."
The pair got to hang out together over the summer when One Direction posed for a photo shoot with Rosie for Glamour magazine out in America.
At the time the Victoria's Secret model described the UK boy band as "so sweet" and admitted it had been "very nice to meet them".
This week saw rumours surface that One Direction are already planning to start work on their fourth studio album next year, with claims they will begin writing for the record during their 'Where We Are' stadium tour.
One Direction release new single 'Story Of My Life' on 28th October with their album 'Midnight Memories' following on 25th November.