Harry Styles Linked To Norwegian One Direction Fan After Fans Spot Them Kissing?
9 May 2013, 11:07
The 'Little Things' singer also reportedly invited the 18 year-old student back to his hotel.
One Direction singer Harry Styles has been linked to 18 year-old Norwegian student Camilla Foss this week after the pair were reportedly spotted kissing by fans in Oslo.
The 'What Makes You Beautiful' singer is said to have met the blonde before the group's gig and invited her on the band's tour bus with a group of other fans, according to The Sun.
"Harry was overjoyed to get the invite to jump on the bus with screaming fans," a source told the publication. "There were loads of girls pawing him, but he focused on Camilla. It got pretty sweaty in there."

The insider added: "Fans are saying they've been seen kissing and she's been spotted at his hotel."
The boy band star was also recently linked to Rod Stewart's daughter Kimberly after they all headed to dinner together in Hollywood.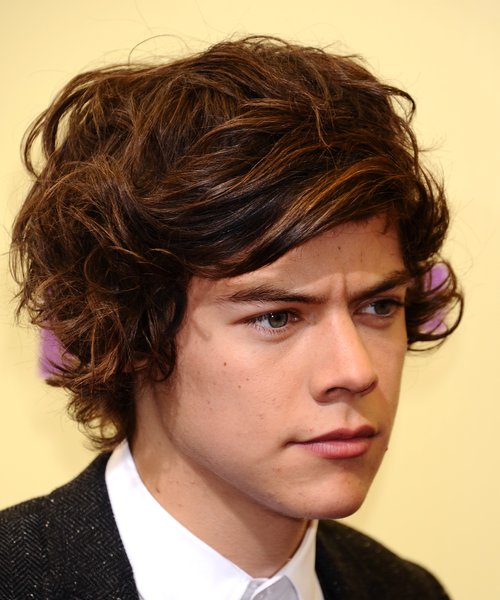 Meanwhile, One Direction's 'Take Me Home' world tour continues tomorrow night (10th May) in Copenhagen.
The group are also preparing to hit the big screen in August for their 3D concert movie.