One Direction's Harry Styles And Justin Bieber Make World's Sexiest Men List
2 December 2013, 10:14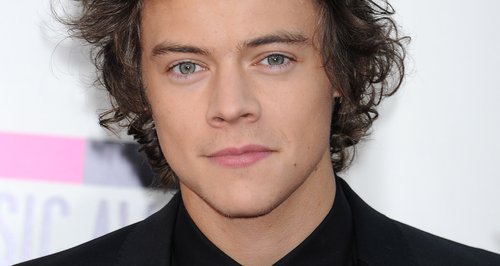 The 'Story Of My Life' star was voted the sixth sexiest man in the world in a brand new countdown.
One Direction star Harry Style, Canadian pop singer Justin Bieber and UK solo artist Olly Murs have all been voted among the sexiest men in the world.
In a new poll released by Glamour magazine for their January issue, 'Best Song Ever' singer Harry made it to number six on the annual countdown, with Man Of Steel's Henry Cavill taking the top spot.
Twilight hunk Robert Pattinson falls to number two on this year's poll, with Justin Bieber jumping up to number ten on the list.
Capital Jingle Bell Ball star Olly Murs also features on the countdown at number 15, while British actors like Tom Hiddleston, Benedict Cumberbatch and Idris Elba all making the top ten.
Check out the full top ten of Glamour's sexiest men below:
Henry Cavill
Robert Pattinson
Liam Hemsworth
Tom Hiddleston
Benedict Cumberbatch
Harry Styles
Chris Hemsworth
Idris Elba
Jamie Campbell Bower
Justin Bieber