One Direction's Harry Styles Says He Stole Soap From Johnny Depp's Bathroom
23 August 2013, 10:48
The 'What Makes You Beautiful' star admits to taking a memento from a visit to his home.
One Direction singer Harry Styles has confessed that he stole soap from Johnny Depp's bathroom.
The 19 year-old star, along with his bandmates, were invited to the Hollywood star's home after his children missed a concert.
Speaking to Us Weekly, Harry said a friend had goaded him into taking a memento from the visit.
"I stole soap from his bathroom," Harry admitted. "My friend told me, 'You have to take something.' So I apologise to Johnny now."
The 'Little Things' star also spoke about his trademark hairstyle calling it "a constant evolution.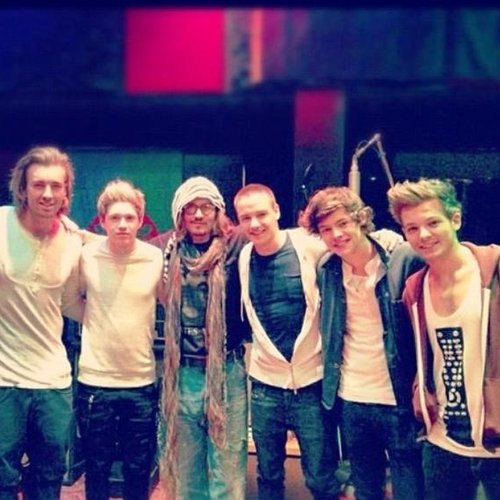 "Just don't expect a buzz cut. I don't look good in a swim cap," he said.
Meanwhile, One Direction will head to the Today Show this morning (23rd August) in the US following the recent world premiere of their movie This Is Us in London's Leicester Square.