One Direction Pay Tribute To Crew Member Who Died On Tour
20 March 2013, 09:22
The 'Little Things' stars offer their condolences to the man who passed away after sustaining a head injury.
One Direction have paid tribute to a member of their touring crew who passed away this week while loading equipment for their latest tour.
Kevin Benson was reported to have suffered a head injury while setting up for the band's show at the Echo Arena in Liverpool on Sunday night (17th March) and rushed to a nearby hospital.
A spokesperson for the group told local newspaper the Liverpool Echo that the group were still at their hotel at the time of the incident and that their "thoughts and prayers" were with Kevin's family.
A statement read: "The band, who were at their hotel in Manchester at the time, offer their sincere condolences, and their thoughts and prayers are with Kevin's family at this difficult time.''
A venue representative also confirmed the news to the publication and equally offered their own condolences.
"We can confirm that a contractor working at Echo Arena Liverpool was taken to hospital on Sunday morning," they said. "'We understand that he subsequently died. Our sincere condolences go to his family at this sad time.''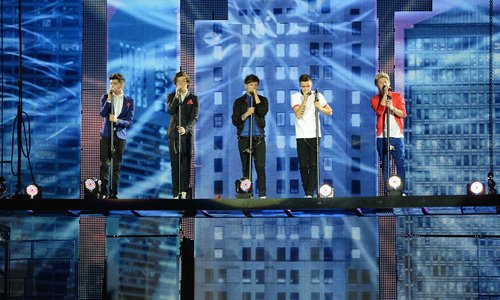 The group continued their tour last night with a sold-out show in Sheffield and Yorkshire star Louis Tomlinson thanked their fans on Twitter and anyone from local hometown Doncaster who made the trip.
"Sheffield was amazing tonight , big love to all my friends and family that came to see me :) xx," he tweeted.
This week has also see One Direction confirm the title of their upcoming 3D concert movie – which hits cinema screens in August.