Anna Kendrick Is Basically AMAZING At Lip-Syncing To One Direction's 'Steal My Girl'
16 April 2015, 10:24 | Updated: 16 April 2015, 15:09
The Pitch Perfect 2 star rests her pipes and takes on a lip sync challenge in the boys' honour.
Anna Kendrick is fast becoming our favourite celeb lady out there. Not only is she absolutely HILARIOUS on Twitter, but she's now done an amazing lip-sync cover of those cheeky One Direction boys.
The Hollywood superstar, currently promoting new musical comedy Pitch Perfect 2, takes on 1D's hit 'Steal My Girl' in the latest episode of LL Cool J's Lip-Sync Battle, and she pretty much nails the boy band smash.
To add an even MORE hilarious layer to her dramatic lip-sync performance, Anna dedicates the performance to her love for Emily Blunt… whose husband John Krazinski was on the show as her opponent!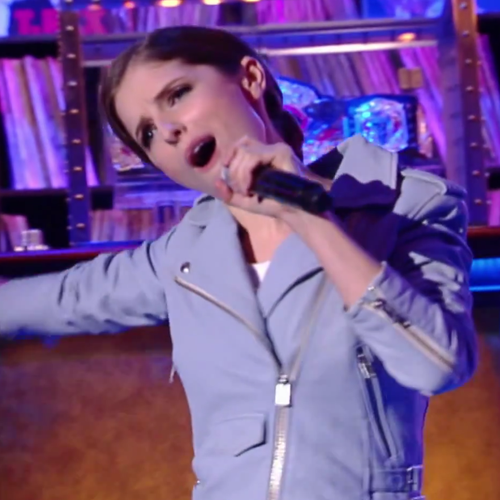 What do you think Directioners? Did the former Twilight star do Harry, Niall, Liam and Louis justice?
You may also like...
Just In Case You Need A Bit More 1D In Your Life... Enjoy Their 'Steal My Girl' Video: