Morgan Spurlock Promises DVD, Topless Shots And Tears For One Direction 3D Movie
3 April 2013, 11:22
The 'Little Things' stars are preparing to make their big screen debut this summer with This Is Us.
Director of One Direction's forthcoming 3D movie Morgan Spurlock has told fans to expect plenty of topless shots of the boys as well as an accompanying DVD for their first big screen feature.
The Super Size Me man took part in a Twitter question and answer session with fans this week and teased some of the details of the film.
"There will definitely be a DVD, we've shot so much amazing footage, we're never going to be able to pack it all into one movie," he declared.
Fans can also expect to see some truly emotional moments and predicts tears will be shed at cinemas this summer.
"There have been some really lovely emotional moments that we've captured, I think fans may shed a tear or two while watching," he continued.
He also revealed how the boys had been teasing him by eating McDonalds in front of him.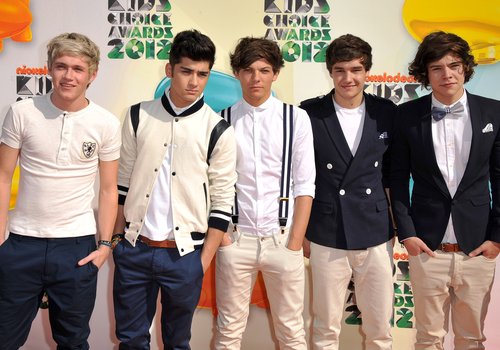 "They love eating McD in front of me, but on the new tour they have a trainer who's keeping them off the Big Macs," Morgan added.
The movie will hit cinema screens this August and will feature footage from the band's current 'Take Me Home' world tour.
Meanwhile, reports this past week suggested Harry Styles was plotting a solo career - something which has since been denied by the group.