One Direction To Open 1D World Store In Glasgow
17 July 2013, 13:29
The 'Gotta Be You' stars have announced plans for their latest pop-up store in the UK.
One Direction have confirmed details of their latest pop-up 1D Word stores for Glasgow.
The 'What Makes You Beautiful' singers will mark their second store in the UK following the Leeds opening back in March.
There are also 1D World stores located all around the world with fans able to grab their hands on the latest merchandise from the boyband.
It will cover 2,270 square feet in Glasgow's Silverburn Shopping Centre and open inbetween the 20th July and 4th August.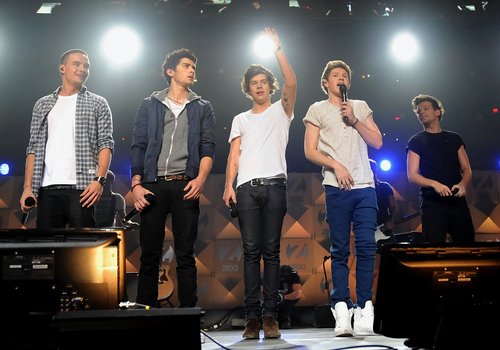 Meanwhile, the group are currently preparing to unveil their new single 'Best Song Ever' and are posting teasers from the video to the track all week.
Their first big screen debut This Is Us will also hit cinema screens next month.