Sad News - 1D's Louis Tomlinson Splits From Girlfriend Eleanor Calder After Four Years
23 March 2015, 10:14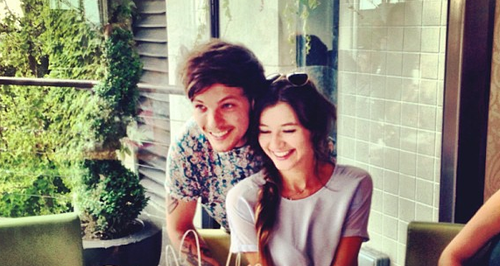 The One Direction star has split from his girlfriend of four years – and fans speculate that the girl he was seen with in Thailand wasn't a total stranger…
It's not been a good couple of weeks for One Direction's love lives – as well as the photos emerging of Zayn Malik holding hands with a mystery blonde in Thailand leading to rumours he had been cheating on his fiancée Perrie Edwards, it has now been confirmed that Louis Tomlinson has split from his girlfriend.
Louis had been with Eleanor Calder for four years, but when photos of him kissing a brunette in a pool in Thailand emerged, the star was forced to admit that the couple had split two weeks earlier.
The Mirror reports that ahead of the break-up, Eleanor had travelled all the way to Sydney where the boys were performing dates on their 'On The Road Again' tour to try and make their relationship work.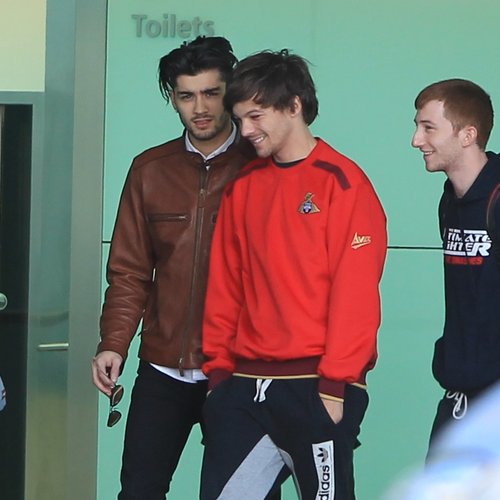 The source claims, "Cracks were showing for a while. It's incredibly tough with the boys being on the road so much. They had a month off over Christmas but since then they have been in Australia and the Far East."
"It put a real strain on the relationship. But even after Eleanor flew out to visit Louis, they couldn't work through their differences."
A spokesperson told the MailOnline, "Louis and Eleanor split up two weeks ago. They have not announced this as they wanted some privacy during this time."
Eleanor and Louis had been dating for four years after being introduced by his bandmate Harry Styles, and it looks like he was trying to get over the split by partying with Zayn in Thailand, where the photos emerged of him kissing another brunette in a pool.
A source told The Sun, "Louis and the girl were kissing on and off for about 15 minutes. Louis was just wearing his boxers, having stripped off to swim. They were snogging passionately. I thought it was Eleanor until she turned round. He is going to be in a bit of trouble."
But while Louis is a single man now, the fans immediately began speculating that the girl in the photos wasn't actually a total stranger to Louis…
Rumours emerged that the pair had first met back in 2011 as the girl in the photos bears quite a bit of a resemblance to one of the extras from the band's 'What Makes You Beautiful' music video.
We reckon it's pretty unlikely to be the same girl, but it is a small world after all – we'll just have to wait and see!
You May Also Like: