"There's No Bad Feelings" It Looks Like Louis Tomlinson & Danielle Campbell HAVE Split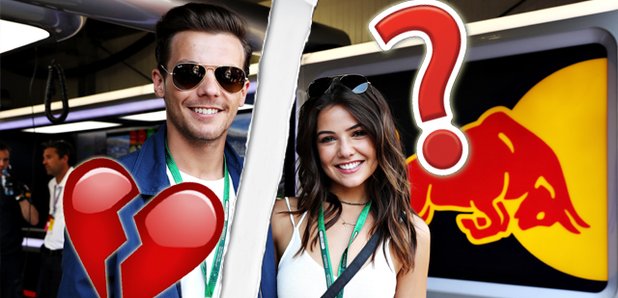 The rumours have been around for a couple of weeks, but it looks like Danielle and Louis have definitely parted ways.
Not sure about you but we were seriously shipping these two and it seemed that they were in it for the long haul… Until fans started to speculate that the pair had broken up, and then we could hear our hearts breaking - and it looks like the fans were spot on.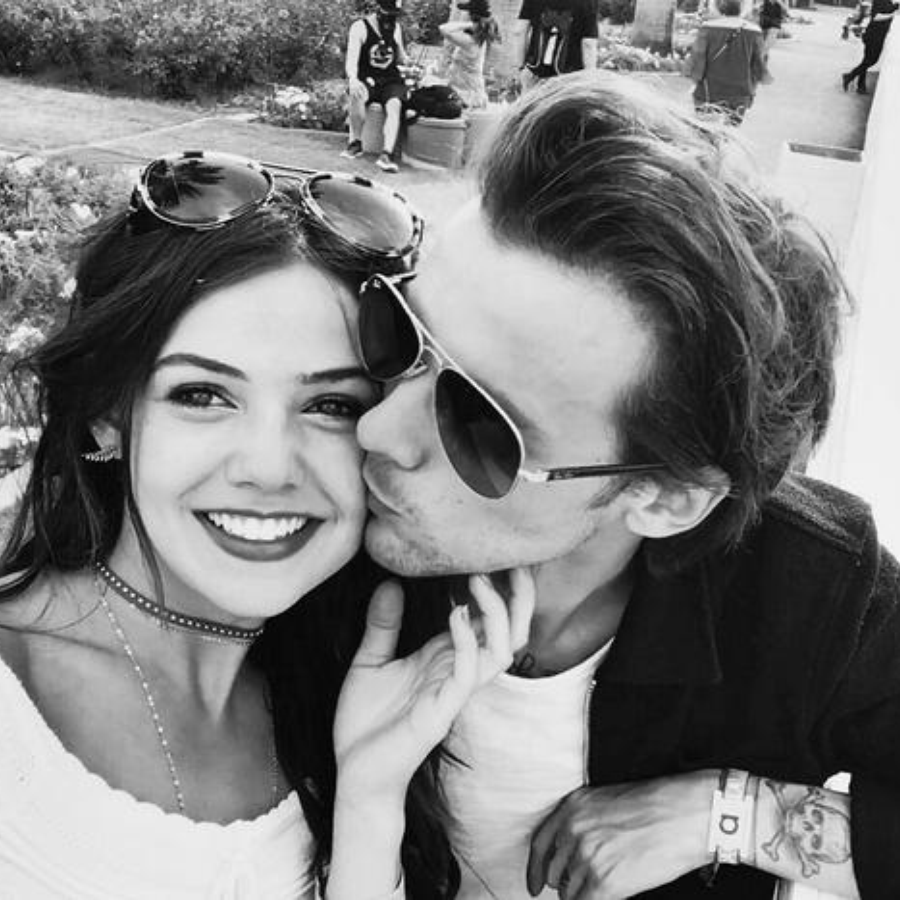 Although nothing has been officially confirmed by Louis or Danielle, sources have said the pair parted ways just after Christmas. An insider told The Sun, "Louis and Danielle have made the decision to split up but they are still going to be mates.
"They're still talking to each other and there is no bad feeling whatsoever. It's really sad because Danielle has been there for Louis through this horrible time.
"She has stood by him, remained loyal and continued to be a great support, which is exactly what he needs. Sometimes these things just don't work out and for Louis and Danielle this was the best way forward."
The couple had been together since November 2015 and speculation of a split had been rife on social media:
They Haven't Been Papped Together Since 10th December.
Which is quite a long time given how much they have both been out and about separately. We would've thought that plans would collide at some point, no?
Photos Of Danielle Reportedly Holding Hands With Someone Else.
It was when these photos emerged that fans lost it because they're pretty convinced that THIS is Danielle Campbell holding hands with another guy. Someone who is not One Direction's Louis Tomlinson.
That said, the photos are very clear so we can't confirm or deny it.
However, they also think that the guy is none other than Bella Thorne's ex, Gregg Sulkin.
Danielle Campbell and Gregg Sulkin yesterday hand in hand in London... pic.twitter.com/r3fHMtDqCS

— Phoebe Tonkin Italia (@PhoebeItalia) January 1, 2017
To add fuel to the fire, Danielle had posted photos on her Instagram about her time in London.
The New Years Eve Video.
Fans are certain that's Gregg Sulkin and also seem pretty convinced that that's Danielle as well.
| Danielle no snapchat do Cameron Fuller (amigo de Gregg Sulkin) pic.twitter.com/4hBDB4Q1Ws

— Danielle Campbell BR (@DanielleCBRA) January 1, 2017
Bella Thorne (Gregg's Ex) Followed Louis.
Not exactly hard evidence, but we're just going to throw it into the mix.
BUT...
Danielle DID post a happy birthday message to Louis a couple of weeks ago.
AND...
Fans seem to think that this puppy in Louis' photo is Danielle's.
I don't know if it's Danielle's dog I'm just happy Louis posted a picture with a puppy let me enjoy this

— sarah (@larryisathome) January 15, 2017
@1DCheckups isn't that Danielle's dog in Louis' Instagram pic from last night?

— Roxanne Reeves (@Roxanne_1D) January 15, 2017
Danielle and Louis broke up? Isn't that her dog? Hmmm https://t.co/BZCCd9AHIe

— Briaa (@supportbriaaj) January 15, 2017
Although others have done some SERIOUS digging about #PuppyGate.
Max (brown) is danielle's dog.Clifford they supposedly got "together".Now danielle's friend was taking care of Max! Clifford stay with Louis pic.twitter.com/16AN6nausY

— ℒarry's daughter (@DiamondLarrie28) January 16, 2017
So apparently the dog is Louis' and not Danielle's??? Niiiiice!

— pascale (@stylinson1998) January 15, 2017
So this isn't Danielle's dog but Louis' pic.twitter.com/7Q3VcGFqeL

— Tina loves Louis (@mgcalouis) January 15, 2017
We're kind of gutted they've split up - they were definitely one BEAUTIFUL couple.
You May Also Like...