Liam Payne's Happy For Son Bear To Live With Ex Cheryl
11 July 2018, 10:56 | Updated: 11 July 2018, 11:00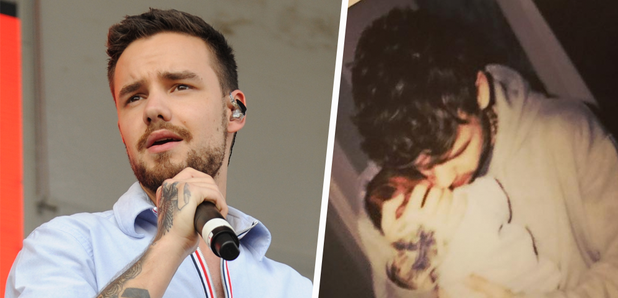 Liam Payne says he is more than happy for his son Bear to live with ex Cheryl because of the importance of the 'mother-baby bond' but as Bear grows older, it becomes more difficult...
Liam Payne has said he won't be taking his son Bear on tour with him anytime soon, as he understands the importance of the mother-baby bond he and Cheryl shares, and is more than happy for Bear to live with his now-ex girlfriend.
Cheryl and Liam announced their split on social media earlier this month after being together two years, and having a one-year-old son together.
Cheryl and I are sad to announce that we are going our separate ways. It's been a tough decision for us to make. We still have so much love for each other as a family. Bear is our world and we ask that you respect his privacy as we navigate our way through this together.

— Liam (@LiamPayne) July 1, 2018
The Distance & Social Media Has Been Blamed For Causing Cheryl & Liam Payne's Break Up
Talking to People.com, Liam opened up about life as a Dad, describing the double life he leads as both a parent and a globally recognised pop star, saying: "When I'm at home, I'm a dad. Then when I (work), I see all these crazy things. I've been going by Dada Montana" and we are literally never going to call him Liam ever again.
Howveer, the 'Strip That Down' singer says that as his son gets older, it's harder to leave him, saying: "It was actually easier to go out on the road just knowing he wanted his mum. Now he looks at me and points at me like, 'Here's this fun guy!' He knows."
Talking about how fast his son is growing, he continues: "I look at him, like, 'Where's my little baby gone already?' He's walking around the house, pretending his teddy's a phone. He's awesome."
Download Our Brand New App For All The Latest Liam Payne News